The eternal weight & watch
In their pursuit for the elusive perfect figure, women resort to a multi-pronged approach to keep the pounds away
Aditi Garg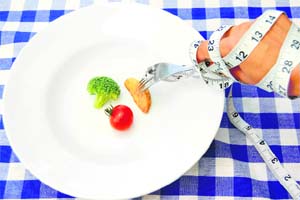 From eating healthy to not eating at all, a weightloss junkie pulls out all stops
Does looking into the mirror make you cringe? Are you afraid of stepping on the scales? Is shopping an excruciating exercise where nothing seems to fit? If any of this sounds like you, you are probably just a woman!
A lot of us are in a permanent duel with weight. Whatever we weigh, only a lucky few are happy with what they look like. And where all does the trail to lose weight not take us; from A-Z diets, pilates, zumba, power yoga, meditation, self-help books and even, surgery. What was a problem for women in their twenties, has started to afflict pre-teen girls. Everyone is after that elusive perfect figure and we are ready to fight tooth and nail for it; here's how:
The Diet Junkie: The first reflex of anyone trying to lose weight is to go on a diet. Initial attempts include trying hard to reduce the food intake, starving and subsisting on a fad diet off the internet, mostly without long term success. Priya Mehta, mother of a three-year-old, has seen more diets than years in her life and says, "I am on the brink of giving up all hope and have tried everything from the GM diet to a severe liquid detox but end up gaining back every gram I lose".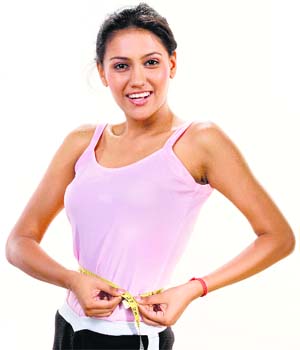 The Support Grouper: When going the weight-loss way alone seems daunting, choose one of the support communities that are mushrooming all over the internet and of late, on Whatsapp. For a lot of women, weight loss is like shopping; no fun alone and having a few women along keeps them going for longer.
Anubha Gupta, a resident of Ludhiana, is all praise for her support group on Whatsapp and says, "I exercise and watch what I eat but to keep myself motivated and going, nothing comes close to my group. We keep posting different quotes, inspirational pictures and even tips to be healthy. Every time I find myself losing control, I read something posted by a member and feel rejuvenated."
A study by University of Pennsylvania found that of the people who participated in the weight-loss programme alone, only 76 per cent completed it as compared to 95 per cent who participated with friends or family and the latter maintained the weight lost much longer than those losing weight alone.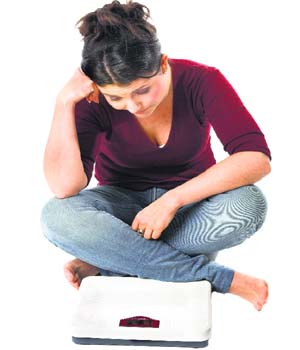 The Fit vs Thin Brigade: For everyone it is not about the kilos, some prefer the holistic approach that focuses on good health and fitness rather than losing a set amount of weight. Thirty-year-old Sugandha Aggarwal from Delhi's Pashchim Vihar says, "I do not take my body for granted. It has to be a combination of keeping a control on your cravings, exercising and feeding your body healthy foods. Also, I keep myself informed with the latest articles. It is up to us to decide whether we live to eat or eat to live."
Being a few kilos heavier but active and energetic is indeed better than being waif thin and subsisting on black coffee in the name of fitness. As with everything else in life, balance is the key.
The Exercise Freak: For some, exercising is the way forward and mostly comes after attempts at a diet don't yield satisfactory results. To add fun to the journey, aerobics classes, dance workouts and power yoga are chosen by many. The solitary birds prefer to walk the kilos off, plugged in to the tune of their favourite music. For Shalini Gupta, Meena Vaid and Dimple from Delhi, their evening walks are sacred. Not only do they bond over the 40-odd minutes, they spend at the park but also pep up each other and increase their pace gradually. "We have lost more than 40 kg between the three of us over two years; that's enough to keep us going as is the allure of escaping a dull routine."
The By-The-Book Swearer: Many women who are dieting or exercising choose to refer to a self-help book that guides them along the right path. The spurt in books related to fitness and weight loss are proof of their popularity. Books like Don't Lose Your Mind, Lose Your Weight, The Four-week Countdown Diet: Now You Choose How You Lose, Eat.Delete: How To Get Off The Weight Loss Cycle For Good, Confessions of a Serial Dieter and Yoga For Weight Loss, reaffirm the belief people have in books. Whatever your chosen path, just remember to keep a level head on your shoulders.
Studying the pros and cons
An Arizona State University study says social stigma makes many women psychologically obsessed with weight and they would choose to have conditions like alcoholism and herpes rather than be overweight, with 14.5 per cent willing to be blind.
A study by the University of Central Florida has found that 50 per cent girls between ages three to six are already concerned about their weight.
A survey by People's magazine established that 80 per cent women felt insecure about their body after seeing other women in movies and television.