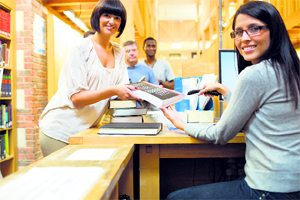 In good books
A love for books and skill to organise and a methodical approach are the must-haves for those aiming to enter the field of library and information science
Even if you are no longer curled up with a book, but more likely with your Ipad or kindle, it is the love for the written word that can transport you to the new world of library science.
Career Hotline
Revaluation concerns
Q. I want to apply for a bank, but I have a problem. I had submitted my application for revaluation of marks from the Open University in which I was enrolled. What if I don't get my results by the application deadline? — P.K Pushkar


CareerCature
SANDEEP JOSHI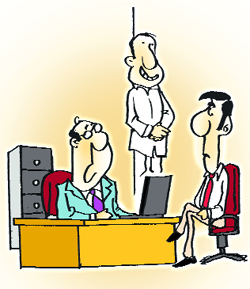 Sorry, we can't hire you. You sound totally different from your Twitter personality
NEWS BOARD
IIT Roorkee signs MoU with University of Southampton
The Indian Institute of Technology, Roorkee (IIT-R), India's oldest technical institute has entered into a partnership with University of Southampton, UK, by signing an MoU to promote collaborative research. THe research will primarily be in the areas of aviation and railway engineering, with a focus on developing technological solutions for the industry.
COLLEGES AND CONTESTS
UPES students in Shell contest finals
Shell, one of the largest and the most diversified international investors in India's energy sector among all global integrated oil companies announced the five finalists who will be competing in the final stage of the global student competition Shell Ideas360. The competition that encourages university students to conceive, share and collaboratively develop innovative ideas to help tackle energy, water and food challenges around the world kicked off in September 2013.
SCHOLARSHIP ROUNDUP
UK scholarships
The Newcastle University International Postgraduate Scholarship (NUIPS) awards are available for international students starting their studies in September 2014, in the 2014-15 academic year. Each scholarship has a value of £2,000 per year, payable towards tuition fees, and is available for the first year of study.
integrated courses, how successful
Double take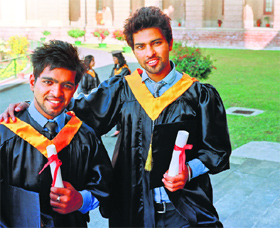 The corporate landscape of today requires well rounded personalities who maintain equipoise and are able to take up challenges head on. This calls for a corresponding change in the education system. There has been a paradigm shift in the education system calling for a cross integration of subjects and disciplines like management and human resources to go with engineering programmes. The option of integrated or dual degree courses was introduced by several institutes a few years ago, and today it is time to pause and reflect where we are as far as integrated courses are concerned.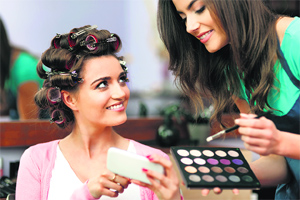 makeup artist
High face value
The growth of fashion as well as beauty industries along with an increasing awareness among common people has increased career choices for those wanting to get into this field. Makeup is an important part of this segment and over the years the demand for professional makeup artists has not only increased, but there has also been a substantial change in their role.
More employers plan to hire MBAs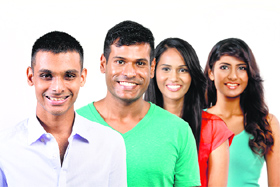 More companies plan to hire MBAs and other business school graduates in 2014, according to a global survey of employers. Some 80 per cent of business school recruiters plan to hire MBAs in 2014, up seven percentage points from last year and 30 percentage points higher than 2009, in the heart of the economic crisis, when just half of employers hired MBAs. The 13th annual Corporate Recruiters Survey of 565 employers from 44 countries was conducted in February and March by the Graduate Management Admission Council (GMAC), which administers the GMAT exam on behalf of business and management programmes worldwide. The survey, including 32 of the top 100 companies in the FT 500 and 36 of the Fortune 100, was conducted in partnership with EFMD and the MBA Career Services and Employer Association.
course cruising
BTech courses
Vivekananda Global University, Jaipur is inviting applications for UG, PG, Diploma and Doctoral Programmes (B.Tech, M.Tech, Ph.D, B.A, B.Com, B.Sc.)
smart strategy: how to be more collaborative
Team spirit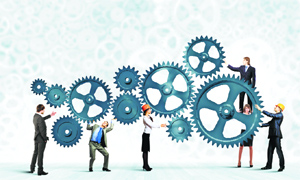 Workplaces today host professionals from diverse educational, cultural and experience backgrounds. It is normal if there is a clash of opinions between employees. However, the management always wants everyone to work as a single team and bring out a product that showcases the best of each individual's expertise. While we understand that it is highly necessary for employees/executives to arrive at the same page, in many cases, it just doesn't seem possible. However, that's how the modern workplaces operate now. To be in a team, one must be able to adapt and understand each other's opinions.
book shelf
Believe in yourself and your dreams
Academic qualification and professional credentials may not always be synchronous for some people and 42-year-old Santosh Joshi is a perfect example of this. He is in the league of professionals who gave up lucrative careers to follow their passion. A qualified mechanical engineer, Santosh's interest is in mending thoughts and healing souls rather than mending machines.
work station
Urgent logjam
Have you ever been asked to drop everything to complete a seemingly urgent task, and then found that the task wasn't so urgent after all?
Happiness @ work
Gems of ancient wisdom
Losers boast, doers don't
Empty vessels make the most noise, so do losers. Achievers simply do their work as they believe actions speak louder than words.