For your ears only
An increasing number of music lovers are falling for the charm of high-end headphones that are known as much for their performance as for their elegant looks
Subodh Samuel
Every morning Manuj Ahuja enters Delhi's Lodhi Gardens at 6.30 a.m. and switches off the world. He plugs on his headphones, and even as the soft music starts wafting in his ears, he hits the jogging track. For the next hour or so, the CEO of a German publishing house based in Gurgaon pounds the track to the music of J-Lo, Justin Bieber and Mariah Carey.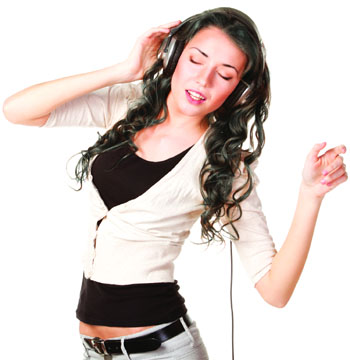 Noise-cancelling feature
The headphones he is wearing are no ordinary ones. Called 'Quiet Comfort,' these silver and black headphones are from Bose Corporation, one of the leaders in modern sound technology. These over-ear headphones, ensconced in pillowy-soft earcups, deliver audio with such accurate detail that these mesmerise the listener. Their revolutionary noise-cancelling feature, pioneered by the Bose Corporation, shuts out all extraneous noises and lets Manuj concentrate on his jogging with a single-minded devotion.
But 36-year-old Manuj is not alone. A number of other joggers can be seen at Lodhi Garden and other big city parks around the country pacing the tracks plugged to their branded headphones from companies ranging from Pioneer to Sony and from Grado to Onkyo, Philips, Sennheiser, Shure, Skullcandy, Klipsch and more. Such is their growing demand around the world that even organisations like Prada and Apple are jumping in the fray with their own versions.
Italian luxury house Prada, for example, has brought out a pair of headphones that deliver pitch-perfect sound and can be worn as a fashion accessory. Apple too is said to be entering the arena and there is talk of the company buying American sound major Beats Electronics which makes the trendy Beats by Dre headphones. If the deal — said to be worth a staggering $3.2 billion — comes through, Apple could give the leaders in the business a run for their music. Whether it is Apple or Prada, Sony or Sennheiser, most of these brands are not thinking in terms of cheap holiday headphones. What they are looking at is high-end earmuffs which could cost anywhere between Rs 25,000 and Rs 1,00,000.
Performance and looks
Gone are the days when one could buy good quality pair for a few hundred rupees. Of course, the inexpensive ones are still available but music lovers prefer quality. Connoisseurs are going for brands that are known as much for their performance as for their looks.
Today branded state-of-the-art headphones come with complex features like electrostatic drivers, thermo-acoustic technology, ambient noise-reduction and noise-cancelling facility. Most top quality headphones are good at blocking distractions and letting a person regain privacy while working out in the park or in a gym.
Interestingly, all headphones are not made equal. There are some that are suitable for listening to music at home. There are others which are travel-specific and suited for those on the move. The most important category, however, comprises headphones that are suited for wearing during workouts, jogging and other sports activities.
Companies concentrate on the sports category as these clock brisk sales and require a different kind of engineering. Unlike the conventional headphones that transmit sounds through the ear canal on to the eardrum, the sports headphones use a person's cheekbones to send the music straight down the line to the person's inner ear. The benefit of this is that even when listening to music while running on the road, one can hear the sound of the approaching traffic and avoid any mishaps.
Some of the best-known sports headphones include brand names like Sennheiser-Adidas, Philips Sports Ear Hook, Sony Active Series and a few others. Some headphones like the Iqua Beat also measure heart rate, distance walked or run, speed and calories burnt.
Travel-friendly
Like sports-specific headphones, there are those that are travel-friendly. These are made for the itinerant plane, train or bus traveller and perform best while on the move. Companies like Sennheiser, Phiaton, Etymotic, Shure, Klipsch, Polk and others specialise in these headphones. The most important aspect of travel listening is that these devices isolate a person from extraneous noises so that he or she can relax and enjoy both the journey and the music.
Besides entertainment, many high-end headphones serve an important purpose. Those which come with the noise-cancelling feature help people to relax in an environment where the person can control the level of sound and cut out all other distractions. In many countries such headphones are also being used extensively by doctors to regulate blood pressure, heart rate and respirations as also the anxiety, calm agitation and induce restful sleep.
Whether for medical purposes or pure entertainment, the high-end headphones are finding a legion of new admirers even as the sales boom and these become a music connoisseur's treasure.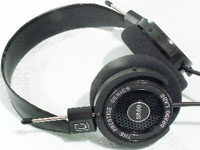 GRADO SR60
New York-based Grado Labs, considered to be one of the world's best makers of headphones, is taking listening pleasure to a whole new level with its SR60 headphones made of wood and leather. These have been created from barrels used to age Bushmills Irish Whiskey and offer amazing clarity and deep bass.
Price: Rs 24,000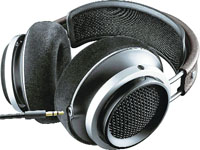 PHILIPS FIDELIO X1
Philips Fidelio X1 is an efficient set of headphones delivering clean, energetic and bass tones. Comfortable, stylish and durable, these headphones provide an immersive sound. These have a full and lively bass response and deliver well-balanced audio with the kind of dynamism your music collection deserves.
Price: Rs 28,500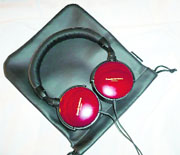 AUDIO TECHNICA-W5000
Equipped with striped ebony housing, the Audio Technica-W5000 headphones achieve high levels of listening comfort. These are known for their warm sound quality. Carved from a solid block of wood, the lightweight headphones are outstanding on acoustic instruments and vocals and deliver high-fidelity sound.
Price: Rs 72,000
BOWERS & WILKINS P5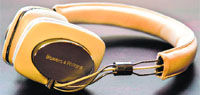 Especially suited for smartphones and iPads, the sound quality of the Bowers & Wilkins P5 hi-fi headphones is completely natural — as close to the sound of the original recording as you can possibly get. Their tight seal shuts out external noise and headphones don't leak sound making these great for people on the go.
Price: Rs 16,800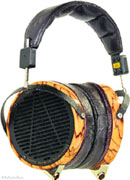 AUDEZE LCD-3
Sometimes referred to as the ultimate headphones, the Audeze LCD-3 spell class as far as design and performance go. What really sets them apart is a complete lack of resonance with a very wide frequency range and a great tonal quality. These are for connoisseurs who demand only the best in audio.
Price: Rs 1.17 lakh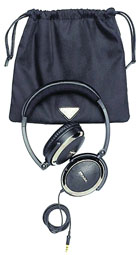 PRADA HEADPHONES
When you plug these to your ears, the Prada headphones say volumes about your class. Though Prada is not known for electronics but their foray into headphones is sweet music to those who enjoy pitch-perfect sound. The oversized earmuffs will make the geekiest nerd look chic and stylish.
Price: Rs 36,000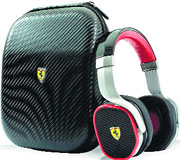 FERRARI BY LOGIC 3 R300
Ferrari is not just about luxury automobiles. The race car's association with music runs deep. The company recently collaborated with speaker-manufacturer Logic3 to produce an exclusive range of audio products. The Ferrari by Logic3 R300 is a high quality audio experience and a winner on any music track.
Price: Rs 21,000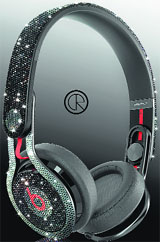 Dr DRE BEATS PRO
The Bespoke Dr Dre Beats Pro headphones will bring a spark to music thanks to the 3,500 individual Swarovski crystals encrusted on them. But don't let the dazzle of crystals take away from the quality which has a shine of its own. These are one of the most in-demand headphones for DJ's and serious music lovers.
Price: Rs 48,675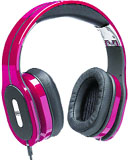 PSB M4U2
Designed for people on the move, the PSB M4U2 headphones are lightweight and ready to go with you. The exquisitely designed active noise-cancelling headphones make music sound rich and natural. Fold these up into the protective travel case and you'll never be far from true hi-fi listening.
Price: Rs 24,000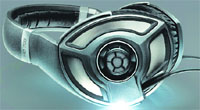 SENNHEISER HD700
Many experts call the Sennheiser HD 700 headphones, the new benchmark in listening pleasure. These truly set new standards in sound quality and cut out all distortions. Made of teflon, these German headphones come with fabric-coated pads that fit snugly into the ears. Truly a music connoisseur's treasure.
Price: Rs 70,000
KLIPSCH MODE 40
The Klipsch Mode 40 headphones' high-grade leather ear cups surround your listening experience in comfort. The state-of-the-art active noise-cancelling stereo headphones are ideal for travelling and have a battery life of 45 hours. These allow for uninterrupted listening and exude fashion, luxury and style.
Price: Rs 30,000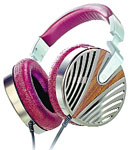 ULTRASONE EDITION 10
Elegant styling, quality sound and innovative design sum up the Ultrasone's Edition 10 headphones. Hand-crafted in Zebrano wood, these have titanium-plated drivers, silver-plated copper wires and Ethiopian sheepskin ear-cup pads. These cosmopolitan headphones have been created for a true music buff.
Price: Rs 78,000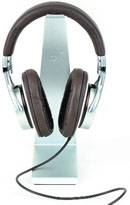 SONY MDR 1R
These are truly sumptuous headphones. The Sony MDR 1R deliver precision sound quality and are very smart looking and provide high comfort and clarity. These are bluetooth-enabled and have digital noise-cancelling capability. These easy-going headphones perform equally well at home and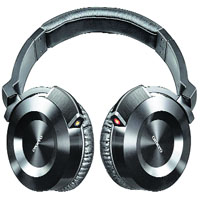 on the road.
Price: Rs 20,000
ONKYO ES HF300
Though these are a tad smaller than traditional headphones and weigh under 250 gm, the Onkyo ES HF300 are not lightweight when it comes to performance. The sound inside the soft enclosing ear cups is special, with bass-heavy rich sonics that are exceptionally versatile for use at home or while travelling.
Price: Rs 16,800