Clean Act
The decision taken by Noida and Greater Noida authorities earlier this week to bring the two areas under the ambit of the UP Apartment Act 2010, will go a long way in boosting buyer confidence in these micro markets that have frequently been in news due to litigations and court judgements, delay in delivery and unfair practices by the builders and developers.
The buyer-friendly clauses of the UP Apartment Act 2010, will benefit buyers of over 1,00,000 units in these micro markets. Tribune photo Mukesh Aggarwal
realty bites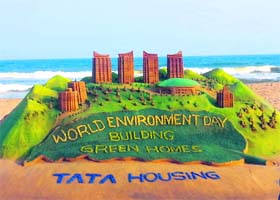 CREDAI recommendations
A CREDAI delegation comprising Lalit K. Jain, Chairman, C Shekar Reddy, President, Shri Sanjeev Srivastva, and Shri Jaxay Shah both vice-presidents, met the new housing minister M. Venkaiah Naidu and presented some recommendations on the new government's theme of 'Housing for all by 2022'. These recommendations have been drawn up on the basis of nationwide consultations that CREDAI had among its members.
real talk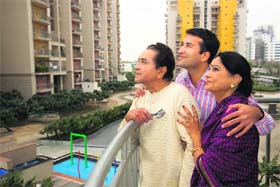 Senior living segment needs policy thrust
India today is home to over 98 million seniors above the age of 60 years, and this demographic is growing at the rate of 3.8 per cent per annum. The population size would reach 240 million by 2050 (Source: Jones lang LaSalle report 2012). Therefore, there is a huge potential in serving this demographic and senior living is one of the most comprehensive offering which is coming up in a big way in India.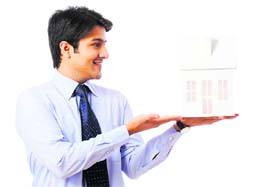 guest column
Pay for the area that you get
Area specifications that decide the total cost of an apartment are nothing less than a puzzle for a first time home buyer. The developers quote the per sq ft price for an apartment and the total area is mentioned initially, but while finalising the deal many buyers find that they have been made to pay for area that they actually do not possess. So this makes a good deal turn into an expensive one.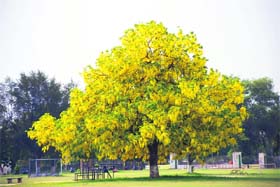 Green house
Revel in the colours of Summer
One of the main queries raised by gardening enthusiasts is about maintaining a perfect colour scheme in their garden. The choice of different flowers in flower beds, hedges, bushes and big and small trees all should create a pleasing visual effect. However, this is easier to achieve in case of flowers in flower beds, but is a tough task when one thinks of trees.
market pulse
Prices stay stable in Delhi-NCR
Average housing prices remained stable in the national capital region (NCR) during January- March period compared with the previous quarter on low demand, according to real estate portal 99acres.com.
vaastu wisdom
Health concerns in new home
Q. Ever since we have moved into our new home one or the other member is always unwell. Is it due to a Vaastu dosh? — Suruchi Taneja
tax tips
Tax to offset capital gain
Q. Bathinda Development Authority had allotted a plot to me in November 2003. I intend to sell it now.