Meet the changemakers
Kavita Kanan Chandra
Young and educated, these Indians could have got plum jobs and lived a life of luxury. Instead they have opted to work in projects that directly benefit the rural population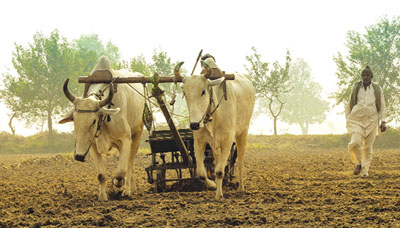 All these young guns are in their twenties. One is a social entrepreneur working with farmers, another has designed a vehicle for rural areas while yet another visits villages providing solar lamps. One of them turned his house into a school (when he was still a teenager) to educate kids in his village where there was no school.
---
Arts
Music zone
Saurabh & Gaurav
Most intimate and personal album to date
Coldplay - Ghost Stories (Atlantic)
Compared to Coldplay's last two flamboyant albums Viva La Vida and Mylo Xyloto, Ghost Stories feels as melancholically light and airy as Parachutes. Right from the dreamy soundscapes of opener Always in My Head, Ghost Stories is the quietest and most strikingly human album Coldplay has ever recorded. Magic is a clear illustration of the album's clever interplay.
---
Bodywise
Good health
Skin sense
Dr Vikas Sharma
High levels of humidity during the rains can cause many skin disorders
While the rains bring a welcome relief from summer heat, they also pose lot of challenges to the skin. The heat-induced rashes of summer-time give way to the humidity-induced problems of the rainy season. However, if you take few simple precautions, you can save yourself a lot of misery due to skin disorders which tend to rise in rainy season.
Monsoon mane
Hair fall generally increases during the monsoon. But with the right kind of care it can be avoided
Dr Sonal Shah
It's that time of the year again when you'll find yourself grumbling about having bad hair days. The rains can spell disaster for your mane, as they turn your hair frizzy, scalp greasy and result in hair fall. They often make your hair limp and lifeless. Moreover, your hair gets tangled and turns flat due to the excessive amount of moisture in the air.
---
Society
Writing to mould kids' lives
Vibha Sharma
Praba Ram is a children's writer, story-time specialist and an early literacy advocate. She started Saffron Tree — a not-for-profit, community-oriented, multi-cultural blog for showcasing eclectic children's books. In writing for children, the wonders of nature and cultural diversity inspire her the most. Her passion led her to co-author four books: Dinaben and the Lions of Gir; Subbu, the Signal; Bijoy and the Big River; and Endangered Animals of India.
Soul talk
Hungry men crave bigger women
Hunger doesn't just mean men will want a bigger portion of food, research shows they also want bigger women. Both men and women crave bigger partners when they are hungry but men in particular desire voluptuous women while women want larger, heavier set men.
---
Travel
Cradle of modern bullfighting
Ranjita Biswas
Often called a 'white city', Ronda's charm has enticed writers and poets for ages to this Spanish destination
The city seemed to hang, literally, from cliffs. At first glance it would appear impossible but Ronda, one of the oldest Spanish towns, is just that, a city on the precipice from a plateau in Spain's Andalusia region. It is often called a 'white city' because the lime paint-covered houses make an undulating landscape in pristine white. Poet Rainer Rilke called it a "giant of a rock on whose shoulders rests a city whitened and re-whitened with lime."
---
Entertainment
Where love has gone
Nirupama Dutt
The game of love continues in Bollywood with its highs and lows. Film-star romances today are making the most of it while it lasts and moving on with dignity
Love anytime anywhere has always been a stormy business. In the driven, passionate and intimate tinsel world of cinema, the storms have always been aplenty. In Bollywood of the 21st century, the turbulent waves seem to be raging all around moony couples even as the life of love gets shorter and the keyword is to move on, the heart aches and breaks are not ruled out.
History revisited
Ervell E. Menezes
Don't miss a chance to watch Olivier Danah's Grace of Monaco and Kathryn Bigelow's Zero Dark Thirty. The two films allow the audience to get a feel of the not-so distant past
For me and a host of others of my generation Grace Kelly is a Hollywood icon in the best tradition of Greta Garbo and Elizabeth Taylor and I clearly remember her roles in the three Alfred Hitchcock films Rear Window, Dial M for Murder and To Catch a Thief so, as a cinema buff, not critic, I just wouldn't miss Grace of Monaco.
---