Liberal arts courses
Stretching the boundaries of streams and subjects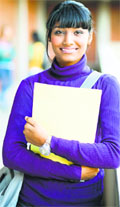 Imagine studying dance with business management, or theatre along with engineering! For those grappling with the unenviable task of getting admission at any good college, choosing a course of their liking itself sounds like a big deal. More so, one that seems like more fun than learning. For years, in India, there has been an over-emphasis on professional courses or specialist programmes after school — doing engineering, medicine, or pursuing one subject stream in the sciences or commerce was considered the only sensible and secure path to a promising career. Spending three or four years wandering through several different interest areas before focusing on any one is a new and rather alien school of thinking. Of course the IITs have for many years introduced additional courses in economics, sociology, literature and so on, to broaden the mental perspective of budding engineers.
admission scene in ludhiana
Keeping pace with changing demand
Business Insurance
Child Care
Call Centre Training
UG Diploma in Stock
career compass: information security analyst
Protect the lifeblood of corporate sector
With the rise of hackers and data breaches spanning throughout companies and the government, there's a greater need to keep private and top-secret entropy safe from cyber attacks. That's where information security analysts come into the picture. A security analyst is accountable for maintaining the security and integrity of data. The security analysts have to have an understanding of every aspect of information security within the company. Their main job is to examine the security measures of an organisation and finding out how valuable these are. They are responsible for implementing training required to teach staff on proper security measures both offline and online.
smart strategy: is your new job offer worth considering
Think before you leap
Your career growth prospects in your present company may be limited, or your salary package may be too small or you may simply have a yen to try your hand at something completely different. Whatever the case, a change of jobs involves a change in companies. There is no scope of snap decisions in such a scenario and what's the point of jumping from the devil into the deep sea.
Satya Nadella: CEO Microsoft
Sir Richard Branson: CEO and Founder Virgin Group
Indra Nooyi: CEO PepsiCo
Mark Zuckerberg: CEO and Founder Facebook
CareerCature
Sandeep Joshi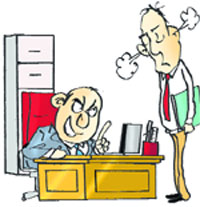 But we are giving you 5 per cent extra in your annual appraisal
for the hypertension caused
Career Hotline
Pervin Malhotra email your queries to careers@tribunemail.com...
How can I become a fund manager?
B.Ed through distance learning
What is the scope after MSc in agri economics?