budget analysis
A promise of good times
Sanjeev Sharma
The real estate sector which has been in the doldrums on account of slow sales and financing problems for the past 2-3 years is a major beneficiary of Union Budget 2014-15 as several measures that would benefit the sector have been announced by the Finance Minister.
The Budget has proposed incentives for Real Estate Investment Trusts (REITs) which will have pass through for the purpose of taxation. Announcing this during his maiden Budget speech in the Lok Sabha on Thursday Finance Minister Arun Jaitley said REITs have been successfully used as instruments for pooling of investments in several countries.
As an innovation, a modified REIT-type structure for infrastructure project is also being announced as Infrastructure Investment Trusts (InvITs) which would have a similar tax efficient pass through status, for PPP and other infrastructure projects. These structures would reduce the pressure on the banking system while also making available fresh equity. Jaitley exuded confidence that these two instruments would attract long- term finance from foreign and domestic sources including the NRIs.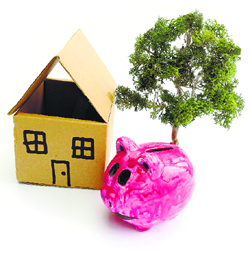 Housing for all

The Budget also showed the government's commitment to providing housing for all by 2022 by extending additional tax incentive on home loans to encourage people, especially the young, to own houses. It has proposed to set up a Mission on Low Cost Affordable Housing to be anchored in the National Housing Bank.

A sum of Rs 4,000 crore has been earmarked for National Housing Bank with a view to increase the flow of cheaper credit for affordable housing to the urban poor/EWS/LIG segment. The government has already outlined some other incentives such as easier flow of FDI in this sector and is willing to examine other positive suggestions. The inclusion of slum development in the list of Corporate Social Responsibility (CSR) activities is another step to encourage the private sector to contribute more towards this better urban living.

Jaitley said the Rural Housing Scheme has benefited a large percentage of rural population who have availed credit through Rural Housing Fund (RHF). In the light of the above, enhanced allocations to the tune of Rs 8000 crore have been made for National Housing Bank (NHB) for the year 2014-15 to expand and support Rural Housing in the country.

In a FDI boost for real estate, to encourage development of Smart Cities, requirement of the built up area and capital conditions for FDI is being reduced from 50,000 square metres to 20,000 square metres and from $ 10 million to $ 5 million respectively with a three- year post completion lock in.

To further encourage this, projects which commit at least 30 per cent of the total project cost for low cost affordable housing will be exempted from minimum built up area and capitalisation requirements, with the condition of three year lock-in.

Apart from this, development of infrastructure projects, industrial corridors and tax breaks on income tax and higher limit will housing loans will boost the demand for real estate. Also, the announcement on Rs 50,000 crore of urban renewal projects will also have a spill over effect.

Positive response

Describing Union Finance Minister's Arun Jaitley's maiden budget as "half glass full" and half filled with hopes, realtors' apex body CREDAI Chairman Lalit Kumar Jain said it met with some expectations and left some out. Jain welcomed the announcements on REIT and FDI and said the subsidised rate of interest for low income group and economically weaker section groups is not enough. Pointing out some neglected areas Jain said the Finance Minister was not clear about policy neither on according industry status to housing nor on the demand for giving infrastructure status to the sector. "The details of afford clear able housing schemes are also missing in the speech," CREDAI chairman said.

However, overall the industry mavens expressed hope that the government was moving in a positive direction towards the growth of this importsnt sector. Anil Kumar Sharma, President, CREDAI NCR said that the budget for 2014-15 has given quite a few incentives for the real estate sector despite the fiscal constraints. The rebate on interest paid on home loans has been raised by Rs 50,000 to Rs 2 lakh per annum while exemption under Section 80C has also been raised to Rs 1.5 lakh from Rs 1lakh. This means that home buyers can also utilise the higher limit under 80C to account for the principal repayment on their home loans.

Industry is looking for more details on the low cost housing plan. Pankaj Bajaj, Managing Director, Eldeco Infrastructure & Properties said a beginning has also been made in the area of low cost housing with the budget setting aside Rs 4,000 crore under National Housing Bank. "We now need more details on how this money will be used but given that India needs 25 million more dwellings, the scope for low cost housing is immense", he said.

Several infrastructure projects will boost real estate growth. Kamal Taneja, Managing Director TDI Infracorp said the provision of Rs 8000 crore for National Housing Bank programme and an outlay of Rs 7000 crore for the Prime Minister's vision of 100 smart cities will boost infrastructure and real-estate sector. ""We also welcome 4P India to boost infrastructure growth and provide support to mainstreaming infrastructure development", he said.

The initiative on REITs will attract more funding for the sector. Rajeev Talwar, Group Executive Director, DLF Limited said the Budget has also ended the ambiguity on the tax status of REITS and introduction of this instrument in the Indian market will reduce cost of business

for both Indians and foreign investors. It will also attract global funds to invest in the sector. REITS will again benefit individuals since they can get a share in income in a rental asset even if they cannot buy into a project.

"We also welcome the FM's statement on reviving SEZs and now wait for specific incentives in that regard", Talwar said.

The industry is hoping that new markets will be created. Brotin Banerjee, MD & CEO, Tata Housing said the additional thrust on infrastructure with development of new industrial corridors, ports, textile parks and improving connectivity between major cities will result in creation of new micro markets. Apart from this allocation of Rs 7060 crore for 100 new smart cities will create demand for housing in the long term.

Manoj Gaur, MD, Gaursons India, said while the announcement on REITs will help to reduce the finance shortage of developers, however nothing had been mentioned on single- window clearance and infrastructure status for the sector.

Experts opine that the budget proposals will ensure that the sector gets a boost from several fronts. Navin Raheja, Chairman, NAREDCO said the change in FDI guidelines will help in getting finance for small projects and affordable housing too will get a boost as there is no minimum requirement of built up area and capital investment. "Clarity on tax treatment and promotion of real estateinvestment trust will open up new source of capital/investment for crunched real estate thereby fuelling the growth of the sector. Development of 100 smart cities and industrial smart cities will provide potential to new developments and investments in the country giving a complete new trajectory to the sector while reducing the burden on over congested cities due to the impending excessive urbanisation", he said.

Hope for allied sectors

Sectors connected with real estate like cement are also optimistic. Shailendra Chouksey, Wholetime Director, JK Lakshmi Cement said the government has very appropriately chosen to focus on housing and infrastructure as a means to kick-start the economy.

Cement Sector can certainly look forward to revival of growth in its consumption which has been languishing for the past 3-4 years at very low levels, he said.

Voices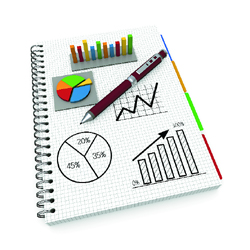 Budget 2014 will have a positive impact on the Real Estate Sector. After 2-3 years of unfulfilled expectations, this year's budget has brought some cheer to the sector and home buyers in India. There are some short term and long term measures that would kick-start the much needed revival of the sector. The allocation of over Rs 7000 crore for the development of 100 smart cities is significant as it will fuel the development activity in the country and real estate will be the prime beneficiary of this move. With NHAI to target 8000 km of road, better road connectivity between the cities will lead to more development and time saving. People will not hesitate to make investment if they are able to cover a distance of 100-150 km in a matter of few hours. This will lead to development of satellite towns around all major cities in India.
Aditya Verma, CEO, Makaan.com
"As expected the first budget from PM Modi emphasised on affordable housing, improving infrastructure, and reviving buyers' sentiments. Tax rebates like increase in housing loan exemption from Rs 1.5 lakh to Rs 2 lakh will encourage property seekers to finalise their pending buying decisions. Also, the tax exemption limit under 80C has been increased from Rs 1 lakh to Rs 1.5 lakh. The principal amount paid for home loans is part of 80C and this additional Rs 50, 000 stimulus will help increase the individual savings and thereby release the much needed liquidity in the market.
With the government's increased emphasis on developing infrastructure in Tier 2 cities, the giants of the realty industry will also eye the new developing cities. Projects like metro rail for tier 2 cities, setting up of new airports, new industrial towns, and improvements to national and state highways would help the realty industry prosper in these cities.
Ganesh Vasudevan, CEO, IndiaProperty.com
"To put in place basic Eco Socio Economic Infrastructure to serve population of 1 million people needs Rs 6000 crore per city. An allocation of only Rs 7060 crore for the smart cities is too paltry a sum. Unless the government tops up this corpus significantly in the mid-term, this will end up being a half hearted attempt to creating new cities. The government can still make good with its policy on smart cities if it tracks down the utilised money under previous scheme of JNNURM sitting with the state governments and various urban local bodies"
Shyam Sunder Pani, President and Founder, GIREM
"There is an increase in interest exemption of Rs 50,000 for loan availed on self-occupied house property. This will give a savings of Rs 5,150 to individuals annually and Rs 5,665 for superrich. The finance minister also mentioned about providing thrust to low cost housing sector which should be win-win situation for individuals availing loan to buy property for their own use."
Vineet Agarwal, Director, KPMG in India
Overall, this was a good budget and will stimulate growth in the real estate and infrastructure sector. But certain points were disappointing. The deduction of interest on the housing loan from Rs. 1.5 lakh to Rs. 2 lakh is disappointing as this will have no impact in encouraging purchase of homes, this exemption should have gone up to Rs 5 lakh instead.
Although the statement on the revival of SEZ was encouraging, the demand for removal of MAT and DDT was not mentioned".
Anshuman Magazine, Chairman and Managing Director of CBRE South Asia Pvt. Ltd
The best part of this budget is however, the promise of Finance Minister (FM) that he will look into various recommendations of the housing industry which is very encouraging because even after what has been done till date, there are pending requirements to achieve 'Housing for all by 2022'. We hope the FM will once again engage the industry with him in the discussion on what can be done to achieve this figure.
Getamber Anand, CMD, ATS Group
"In the endeavour of developing 100 smart cities, FDI norms for construction developments projects have been relaxed. Requirements of minimum development area reduced to 20,000 sq metres and the minimum capitalisation requirements for wholly owned subsidiaries reduced to $5 m. Additionally, projects with at least 30 per cent cost allocated to low cost affordable housing projects should not be subjected to the limitations of capitalisation, minimum area requirement and lock-ins."
Anish Sanghvi, associate director, PwC India
— TNS