music zone
Turn Blue's adventurous ride
Saurabh & Gaurav
ALBUM of the month
The Black Keys -Turn Blue (Nonesuch)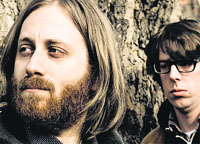 Just three years after the Black Keys released their heavily worn platinum album El Camino, the band is back with their newest record Turn Blue. In their eighth album, the band delves into their rock and blues roots but takes their sound a step further. The band remains masters of collaborating 1960s soul and Beatles-era psychedelia to the blues-rock core on the album. Singer and guitarist Auerbach never seems more at home than he does on the opener Weight of Love, navigating an almost seven-minute jam of riffs and solos that have traces of Jimi Hendrix and Jimmy Page. In Time takes a winding route, setting lyrics about "A worried mind" against a guitar backdrop that recalls vintage rock. Elsewhere, on the excellent Year in Review, Auerbach sings, "Why you always wanna love the ones who hurt you/ Then break down when they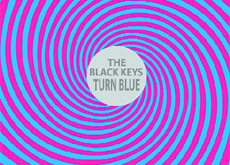 go and desert you." Title track, Turn Blue takes a slight twist on the classic Black Keys sound, plunging into the alt-rock genre. The album features more piano than what is generally seen in Black Keys songs, all while still embracing the psych rock vibe. It's Up To You Now is the most unique sound on the album. The song rolls along interrupted every so often with short quick bursts of sound before it all breaks down with a polished guitar solo. The collection is the most masterful representation to date of the duo's successful transformation from garage rockers to widely appealing songwriters.
Best track: Year in Review
Worst track: Gotta Get Away
Rating: ««««
Electro-pop trio doles out electronic brilliance
Röyksopp & Robyn — Do It Again (Interscope)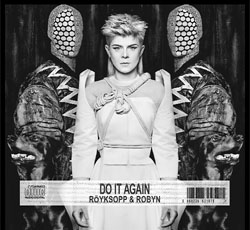 Do It Again sees Swedish pop sensation Robyn collaborate with Norwegian electronic music duo Röyksopp, which serves as their first new record since 2010. The electro-pop trio's most extensive studio team-up so far digs deeper into their common likeness for stylistic exploration and a forthcoming dance floor friendly pop sensibility. The album starts off with a ten minute ambient song Monument that sets the scene for the album, fusing Kraftwerk style minimalist synths with Robyn's pop vocals. Every Little Thing is a solid ballad that perhaps reflects their strengths into a single song. The lead single and title track is a party anthem full of fluttering and slamming drums. The track wouldn't be much without Robyn's powerful vocal performance, balancing wounded pride and nervous excitement to deliver the painfully simplistic lyrics like no one else could. Lyrically, the song carries the same desperate longing theme of Röyksopp and Robyn's first collaboration, 2009's incredible The Girl and the Robot. The trio soars on Say it, finding a happy medium between house music and playful dance-floor fillers. The track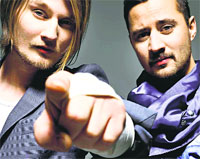 alone sets the bar even higher for expectations of any future Scandinavian summit between these artists. Fortunately neither artist compromises their signature sound to suit the other and effortlessly fuse each other's strengths to make a record that will please a wide range of fans with its elements of both mainstream and experimental pop.
Best track: Monument
Worst track: Inside the Idle Hour Club
Rating: ««
Together they sing and create magic
First Aid Kit — Stay Gold (Columbia)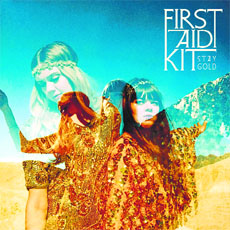 Swedish sister duo, First Aid Kit return after the triumph of The Lion's Roar, which saw them progress from obscure indie act performers to international sensations. Johanna and Klara Söderberg take the American influences marked on their previous work and continue to integrate them musically through a simple acoustic touch. The harmonious vocals blend perfectly throughout the album and rarely do we find a moment where one sister sings alone for longer than a verse. They've found a way to balance each other rather than either one standing out. "I don't know if I'm scared of dying but I'm scared of living too fast, too slow/ Regret, remorse, hold on, oh no I've got to go," they sing on the opening track Silver Lining. The ornamental timeless chorus on Cedar Lane places the track among the highlights, while the closing salvo, "How could I break away from you", feels audacious yet reassuring. The Bell comes in the welcome respite of a wistful waltz and woodwind instrumentation that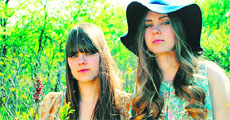 would sit comfortably on Bob Dylan's Desire album. The gospel-infused Heaven Knows takes a handful of country-music elements and delivers them with compelling ferocity. For Stay Gold, the sisters wisely stick with what worked the last time around, teaming up again with producer Mike Mogis, employing string arrangements by Nate Walcott and using cozy acoustic guitars and woodwind textures to highlight the thoughtful songwriting and relentlessly beautiful harmonies.
Best track: Cedar Lane
Worst track: Waitress Song
Rating: «««
A poignant album that touches heart
Jack White — Lazaretto (Columbia)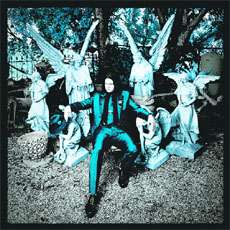 Ever since Jack White formed The White Stripes in Detroit in 1997, he has been compared to a number of fictional and non-fictional figures. His music career has been well chronicled over the course of six White Stripes studio recordings and multiple side projects. The latest solo outing Lazaretto is more jubilant and unrestrained than 2012's Blunderbuss, the majority of which seemed laid-back to convey a melancholy emotional context. In the brilliant track Would You Fight for My Love?, it's fairly clear that White isn't blaming his troubles on anyone but himself, while on the folksy waltz of Entitlement, he complains that "In a time when everyone feels entitled, why can't I feel entitled too?" White shifts periodically into the country style of his adopted Nashville
home, most categorically in Just One Drink. That Black Licorice Bat is evenly playful; both lyrically and melodically, that grinds around White's provoking vocal and repeated warnings in vaporous voice to "Behave yourself." Temporary Ground, with its percussion, vocals and delicate acoustic guitar and piano accompaniment, is as good a country song as White has ever written, even though it misses the poppy fun of Hotel Yorba.
Best track: Would You Fight for My Love?
Worst track: Want and Able
Rating: «««
Top 10 Singles
Fancy....................................Iggy Azalea Charli XCX (CU)
Rude ..........................................................Magic! (CU)
Problem.........................Ariana Grande Iggy Azalea (CU)
Am I Wrong...........................................Nico & Vinz (CU)
Stay With Me........................................Sam Smith (CU)
Wiggle............................Jason Derulo Snoop Dogg (NE)
Summer .............................................Calvin Harris (CU)
Maps .....................................................Maroon 5 (NE)
Latch............................Disclosure feat. Sam Smith (CU)
Ain't It Fun .........................................Paramore (CU)
Legend: (CU): Climbing Up (FD): Falling Down (NM): Non-Mover (NE): New Entry