Neuro-Linguistic Programming
Fine tuning people skills
Interested in psychology and wish to take up a course that helps you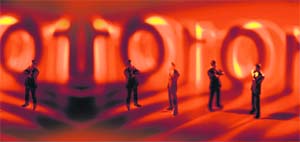 understand the working of human mind? Are you an HR Professional combating complex issues like Change Management and Organisational Dynamics? Are you a salesperson fighting against the snowballing targets and deadlines? Or, the 'entrepreneurial bug' in you made you start your own company, you have everything under your control - the finances, the operations, the logistics but every time you have to address your own team, you stutter and stammer. And you wish you could feel the pulse of the audience and make your moves accordingly.
merchant navy direct entry
Unfurl your sails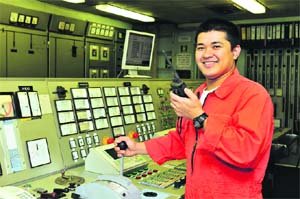 If you would like to see new places, are interested in a life of adventure, and are willing to spend long periods of time away from home, then Merchant Navy is just the career for you. Merchant Navy is a non-combatant, commercial fleet that deals with transporting cargo and sometimes passengers, by sea from one part of the world to another. The Merchant Navy fleet includes cargo ships, container ships, barge carrying ships, tankers, bulk carriers, refrigerator ships as well as passenger ships.
Jumpstart your college life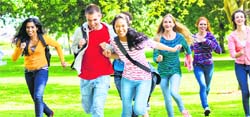 If you are among those who have have entered college in the past few months it is natural to worry and get anxious about this new beginning. However, if you are well prepared for the same, you are more likely to achieve your dreams, fulfill your aspirations, become more confident, develop your social skills and sow the seeds for a fruitful career.
in conversation
New roles define hiring in supply chain management sector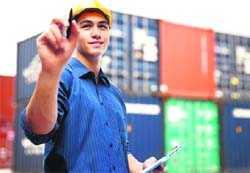 Logistics and Supply Chain Management is becoming a key process innovation enabler across all sectors and a tool for strategic competitive advantage. Supply Chain Management integrates supply and demand management within and across companies. Logistics management on the other hand, is that part of Supply Chain Management that plans, implements, and controls the efficient, effective forward and reverses flow and storage of goods, services and related information between the point of origin and the point of consumption in order to meet customers' requirements.
smart strategy: social persona
Build your networking skills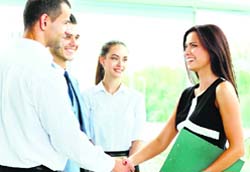 Every success-story is marked by a lot of effort to challenge the status quo and an intentional attack on the situations around us. It doesn't pay to sit back and let life happen. The rules of the game have changed and life has taken up a new pace altogether. They say nothing comes easy, but who wants nothing? We all read that there aren't enough jobs, the private sector has been burdened with lay-offs, there is no job-security, etc. etc. Now, all those who somehow satisfy their job-thirst with such statements and sit back and wait for the good times to come back, actually end-up waiting for most of the productive period of their lives.
dress circle
When casual is smart
Smart Casuals is the new buzzword in corporate dressing that is a happy blend of formality with ease and comfort of informality that is appropriate and acceptable in a business context. Smart Casual or business casual remains a vaguely defined dress code that is informal yet appropriate in business contexts. It mixes and matches wardrobe that is informal and formal and is a bit more relaxed form of dressing up for work.
cubicle trends
Three-day working week?
World's top billionaire business leaders like Carlos Slim and Richard Branson may be advocating for three-day working week to boost employee productivity, but HR experts believe India is not ready for such a model.
CareerCature
Sandeep Joshi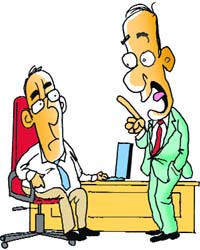 How can you complain about lack of movement in your job? You've been given the best revolving chair in the whole office.
Career Hotline
Pervin Malhotra email your queries to careers@tribunemail.com...
Options in automobile industry
What is the scope of forensic science in India?
Happiness @ work
Gems of ancient wisdom
When opportunity comes, grab it