Music zone
Manics reclaim the spotlight but Alvvays sits pretty with a bright debut
Saurabh & Gaurav
Impressive statement of Manicís creativity
Manic Street Preachers ó Futurology (Columbia)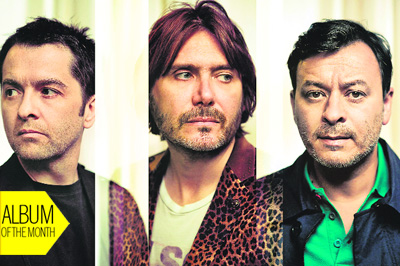 Following last yearís more sombre, acoustic and intimate album Rewind the Film, the Welsh trio is back with a wildly energetic record, full of enduring political passion and new musical ideas. Futurology is a welcome return by Manic Street Preachers to the forefront of pop, featuring no lack of technical prowess or instrumental capabilities. The albumís centrepiece is Europa Geht Durch Mich (Europe Goes Through Me), which sounds like Sally Bowles fronting Einsturzende Neubaten, artfully enhanced with choruses handled by German actress Nina Hoss. Misguided Missile and Black Square are both superb and worthy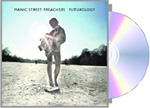 of mention while Scritti Polittiís Green Gartside smoothly lends his vocal talents to Between the Clock and the Bed. Lyrically, there is a ceaseless thirst for knowledge, which is both cerebral and visceral. The glorious title track is, perhaps, the first song the band has written since Generation Terrorists thatís actually about the Manic Street Preachers, a summation of their past, present and future, "Weíll come back one day, we never really went away."
Futurology is about finding a new sense of purpose. And plenty of it can be found in the triumphant Walk Me to the Bridge, which delivers a punch of a chorus that has heavy touches of the 1980s stadium rock to it. Every track is quite full of life and holds no lack of energy that characterises good, classic British rock íní roll.
Best track: Between the Clock and the Bed
Worst track: The View from Stow Hill
Rating: ****
The Canadian quintetís debut brims tantalisingly with effortless splendor
Alvvays ó Alvvays (Polyvinyl)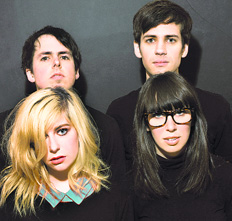 On the bandís winsome debut, itís the disarmingly frank lyricism that instantly raises them above their contemporaries, capturing both the humour and heartaches of living in the big city. At its heart, Alvvays is a pure indie-pop band. Archie, Marrie Me takes its inspiration from Teenage Fanclubís Neil Jung, while other songs like the wonderful opener Adult Diversion is very much in the guitar mould, accompanied by dreamy vocals courtesy their lead singer Molly Rankin. Mollyís astonishingly understated vocals are reminiscent of Victoria Bergsman, particularly on Atop a Cake, revealing a tale of a twisted relationship. One of the reasons why the lyrics in these songs are so effective is because the simultaneously sweet and sultry voice of Molly always addresses the subjects directly. Even on the surreal Red Planet, as she croons about isolation on a distant world, it feels as intimate and personal as any other track on the record. Ones Who Love You is an easy going, retro song, with the vocals and backing perfectly balanced. Elsewhere though, dark subject matters are wonderfully hidden behind playful instrumentation like on the jangly, Next of Kin that blends melancholy and warmth with the same expertise. If thereís one complaint to be made about Alvvays, itís that it seems a bit too short.
Best track: Archie, Marry Me
Worst track: Party Police
Rating: ****
Vintage synth-pop meets electro-disco drama
La Roux ó Trouble in Paradise (Interscope)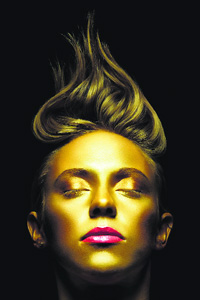 Elly Jacksonís creative rebirth is apparent on Trouble in Paradise, the follow-up to La Rouxís self-titled debut, the 2009 chart-topper yielding hits Bulletproof and In for the Kill. Having coped with Ben Langmaidís departure from the group, Jacksonís comeback album is still heavily influenced by 1980s pop but has expanded its horizon of genres to include 1970s disco-synth and a little reggae. Album opener Uptight Downtown injects Jacksonís signature double-track vocals and a healthy dose of nu-disco into a jarring story of an inner-city street fight. The album also functions as a swan song for Langmaid, who co-wrote five of the nine tracks. Trouble in Paradise is at once sleek and solid, every track pulsing with a kind of confidence that invites closer listening. Emotionally hard-hitting atmospheric ballad Let Me Down Gently balances resilience and heartache until the track takes off with a soaring saxophone solo. Tropical Chancer floats by on reggae groove that is a welcome change from the straight up electro-pop that fills out the first half. La Roux is establishing itself as the face of pop industry, and it will be interesting to see where Elly Jackson goes from here.
Best track: Uptight Downtown
Worst track: Silent Partner
Rating: **
An astonishing voice matched with exquisite craftsmanship
Sia ó 1000 Forms of Fear (RCA)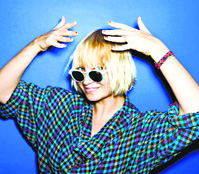 Aussie singer-songwriter Sia Furlerís already had a long successful career before she began penning songs like Diamonds for Rihanna, Pretty Hurts for Beyonce and Titanium for David Guetta, releasing five albums that travelled from jazz to art-pop to piano ballads between 1997 and 2010. Dark Lush production abounds on her latest outing 1000 Forms of Fear, compliments of Greg Kurstin.

The gloriously epic opener Chandelier will, without a doubt, go down as one of the greatest pop songs of 2014. Big Girls Cry turns over the script on the classic hit Four Seasons, updating it for modern women who aren't afraid of expressing their own emotions, and feel that there is no shame in wearing your heart on your sleeve.
Siaís smooth, textured teamwork with The Weeknd and Diplo, Elastic Heart, anchors the strong start of the albumís second half. Fair Game is a minimalist, string-laden tune about wanting to find an equal partner, while Cellophane is about feeling vulnerable in front of someone else. The album concludes with a hopeful roar, as Sia sings about being guided out of the darkness in Dressed in Black.
Best track: Chandelier
Worst track: Fire Meet Gasoline
Rating: ***