Paying hobbies
If you have the zest, drive and the perseverance then you can script a successful career story from your hobby too.
Geetu Vaid
Any interaction or debate involving job, career and work essentially involves references to stress, cut-throat competition and continuous slogging. This is the essential baggage that all those successful corporate honchos and wannabes lug in each day as they walk into their C-suites or B-cabins or D-desks for that matter.
Most of the youngsters are conditioned to be a part of the career rat race by parents, peer group and societal pressures. As a result they grow up compartmentalising their interests and their jobs and never dare to see the bridges between the two that can make work fun and not a drudgery. No wonder, thus, that for many the fat pay cheques come wrapped in the gloomy envelops of stress, depression and lifestyle diseases.
While motivation gurus often recite the mantra of "you will love what you do when you do what you love" to the over-stressed corporate ladder climbers, there are very few who practise what these new-age gurus preach in well modulated voices in air conditioned convention halls. Doing what you love is a sure shot pill to keep the stress and "work" part out of your career choices and it is not an impossible dream. Sometimes even one's hobby can lead to a quirky business idea which, in turn, prepares he pitch for a great entrepreneur. Gaming, gardening, baking and traveling for instance are a few hobbies that earlier served only as stress busters, but are today earning individuals a fortune as more and more people are investing in their interests. If you have the zest, drive and the perseverance then you can script a successful career story from your hobby too. Here are the success stories of some entrepreneurs who can serve as role models for all those who want material success, work satisfaction and loads of fun.
Ridhima Arora, Founder, Caramella by Ridhima Arora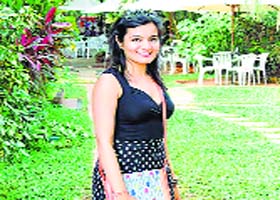 The protagonist
Baking was something that always 'warmed up' the heart of Ridhima Arora and got her a lot of compliments from friends and family. After working for a year in an event management company she realised that her real calling was in the field of cakes and confectionary. This made her launch Caramella by Ridhima Arora about six years back which is today a flourishing business making this pretty entrepreneur have her cake and eat it too.
The genesis
"Market analysis combined with my own passion for baking cakes and desserts motivated me to enter this field with the aim of providing the best quality at the lowest possible prices. The process began with securing the best quality ingredients, highly trained staff, setting the best recipes, participating in exhibitions and working long hours".
Road to success
"Securing trained staff was one of the most important challenges faced while setting up my business. Also intially due to overload of orders we had to work long hours to set the systems in place. I also had to do a lot of market research for setting up my recipes and to attain a perfect combination of looks and taste for my designer cakes.
Word of advice
Customer is the king treat him right. Hard work combined with respect for your clients can never go wrong. Be passionate about your work and revolve all your business goals and aims around your customers. Always take feedback regarding your product and service and make sure that no client goes back disheartened.
Kunal Mittal, founder and CEO, 90bids.com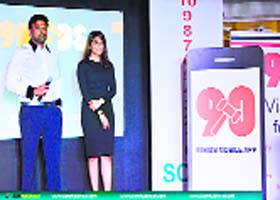 The protagonist
Kunal Mittal is a serial entrepreneur with a passion for launching and executing innovative business ventures that add value and convenience for customers. After completing his graduation from Delhi University, Kunal started working with a trading company in Mumbai. However, he soon realised that his natural flair and penchant lay in running self-powered businesses. He started P3party in Delhi, a company that organises various events and shows which revolutionised the nightlife and clubbing scene of the capital. Thanks to his work profile and the nature of his businesses, Kunal travelled extensively over the last 15 years. Hence the idea of an innovative and unique platform for selling travel products emerged and 90bids.com was born. As the founder and CEO of 90bids.com, Kunal incubated the business idea and has been closely involved in every stage of the escalation of the company.
Genesis
"My hobby is to travel, and I got the inspiration for my business through my travelling insights and experiences. I am a passionate traveller and have traveled across the globe. I had an idea to offer travel related and other various products through the model of real time auctions. This not only makes the way of offering unique but the cost of the offering is also decided only by the users. This led to the birth of 90bids.com venture".
Growth trajectory
Though the venture is in its initial stages as yet, it has seen a healthy growth. "We've approximately 10K active users on our site in just a couple of months' time
Road to success
"The execution was not that easy in the initial phase and it was really difficult to educate the users about our concept as well. But my team tackled both the issues very smartly and the number of users has shown a steady growth".
Word of advice
Stay focused and keep your mind open for crazy thoughts. Always filter your best ideas in the process of innovation.
Future plans
We are targeting to get one lakh users on 90bids.com with a year. Also we are coming up with some very unique categories on 90bids.com
Manishankar Ghosh, Founder & MD, Questrails Adventure Pvt Ltd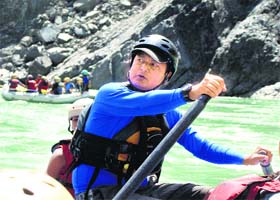 The protagonist
Though armed with an MBA degree from Jiwaji University, Gwalior, Manishankar Ghosh could not find solace in AC boardrooms. Originally from Assam, this young man had the love for nature and the spirit of adventures running in his veins and this love for adventure and outdoors made him start his venture Questrails Adventure that offers products and services as diverse as team-building programmes for corporate houses to educational holiday programmes for schools.
The genesis
"I discovered adventure quite early in life. I won the President's Award as part of Bharat Scouts and Guides in 1987 and since then, adventure has been my middle name. After completing my MBA in 1998, I joined a Delhi-based adventure outfitter, with my first assignment at the company's river-rafting campsite on the banks of the Ganga at Rishikesh and I fell in love with this all new outdoor adventure from day one — from an apprentice, to a licensed river runner to forming a Questrails Adventure Pvt Ltd in 2000, I owe it all to the mighty river and the growing number of enthusiasts for white water river rafting.
Road to success
Unfortunately, unlike institutes like the Nehru Institute of Mountaineering, Uttarkashi, and Indian Mountaineering Institute, Darjeeling that offer highly specialised mountaineering courses, till date there is no institute that offers specialised river-rafting course in India. However, our own pioneers in this adventure sport took their classes from qualified foreign river runners who came to run our great rivers like the Ganga, Zanskar, Satluj and the Brahmaputra. A few who could afford, took their course from rafting institutes abroad. I learnt the ropes from some of the best Indian river runners who have successfully led several expeditions down the most challenging rivers in the country, and hold a commercial licence from the Uttarakhand Tourism Department as a river runner. So, it is still about passing on the expertise from one qualified river guide to an apprentice on the job.
The other hiccup was procuring the right equipment in India.
Back in 2000, virtually nothing was available in India. We had to import it from USA and a few other countries. There were no subsidies given by the government. The entire adventure industry across the country has grown on individual effort and of course we had a tremendous support from our clients.
This adventure sport is capital intensive: an 8-seater raft cost almost as much as a Santro car, for instance. The infrastructure, logistics and qualified manpower required to ensure safety and security to river rafting clients are much more elaborate and costlier than most of the other outdoor options.
Growth trajectory
I have been running the rivers for a decade or so, noticing the growing popularity and the expanding range of enthusiasts. But I dare say we have just about set the foundation as compared to other countries where this adventure sport is a well organised operation. I started by opening our first adventure camp in Rishikesh and today we operate four adventure camps — three in Uttarakhand and one in Himachal Pradesh.
Ten years back, there was hardly any popularity for this great adventure sport. I read this growing popularity of adventure sports amongst the young enthusiasts as the outcome of their free access to information and heightened awareness.
Word of advice
My advice to budding entrepreneurs is: believe in yourself. If you have a dream, then follow it with lot of passion and perseverance. Along with this, in today's cut- throat business environment one has to be more dynamic and proactive. Ideas can only work if these are marketed well.
Future plans
We are opening a very high-end resort in Uttarakhand next year. And right now in the short term, the plan is to do what we do best and be one of the better known and safest outfitter in the adventure travel industry.