M A I N N E W S
Single-phase Assembly polls in Haryana, Maharashtra on Oct 15


Counting on Oct 19


Model code comes into force
Girja Shankar Kaura
Tribune News Service
In numbers
90 Assembly seats in Haryana
288 seats in Maharashtra
1.61 crore voters to cast their ballot in Haryana, while 8.25 cr to exercise their right to franchise in Maharashtra
16,244 polling stations in Haryana; 90,403 is the figure for M'rashtra
5 segments in five states — Arunachal Pradesh, Manipur, Nagaland, Uttar Pradesh and Gujarat — will also go to the polls on October 15
2 Lok Sabha segments —Beed (Maharashtra) and Kandhamal (Odisha) — to witness polling on the same day
New Delhi, September 12
The Assembly elections in Haryana and Maharashtra will be held in a single phase on October 15, said Chief Election Commissioner VS Sampath on Friday.
Bypolls to five Assembly seats in five states — Arunachal Pradesh, Manipur, Nagaland, Uttar Pradesh and Gujarat — will be held on the same day, said Sampath. Byelections to Beed (Maharashtra) and Kandhamal (Odisha) Lok Sabha seats will also be held on October 15. The counting for all seats will take place on October 19, said the CEC.
The model code of conduct comes into effect immediately for all seats going to the polls, he said.
"The Union Government doesn't come under the poll code purview and can go ahead with the announcements highlighting its (100-day) achievements," said Sampath. "The poll commission cannot restrict the working of the Union Government if parts of the country are going to the polls," he said.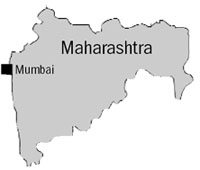 The notification for polls will be issued on September 20 and the last date for filing the nomination papers is September 27. The applications will be scrutinised on September 29 and the last date for withdrawal would be October 1.
The candidates not filling columns properly in the nomination forms would be liable for disqualification, said the CEC.
The poll panel said it was monitoring the situation in flood-ravaged Jammu and Kashmir and would soon take a call on when elections can be conducted there.
The tenure of the 288-member Maharashtra Assembly comes to an end on November 8, while that of the 90-member Haryana House will expire on October 27.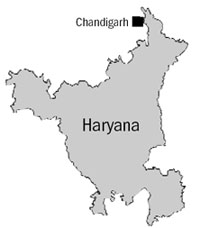 The Congress is in power in Haryana, while the Congress-NCP alliance is ruling in Maharashtra.
The Assembly elections are an acid test for the Congress and the BJP.
A victory will come as a breather for the Congress, which is yet to recover from its humiliating defeat in the Lok Sabha elections. A win for the BJP will further strengthen its hold on states.
Watching J-K situation closely: EC
The Election Commission is watching "very closely" the situation in Jammu and Kashmir, which has been hit by the worst-ever floods. A decision on conducting Assembly elections will be taken after the situation improves in the state, Chief Election Commissioner VS Sampath said on Friday. PTI