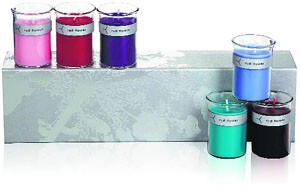 Out of the box
A perfect gift for someone special, each set of six mini candles by Little Flower is packaged in travel-sized boxes with light-my-flower matches and encased in a sliding decorative display box. With a burn time of 15 hours each, the candles go a long way in lighting up the festive spirit.
Price: Rs 3,900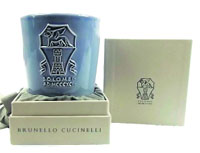 Sound choice
Flickering flame, rustle of burning wood, and design by Italian designer Brunello Cucinelli all are whipped together to make a great candle. It has a wood wick that creates the soothing sound of a crackling fire. The scented candle comes in an enamelled ceramic container.
Price: Rs 14,725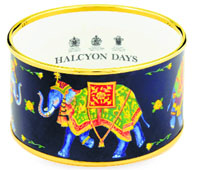 A scent worth it
A lovely gift for someone special or an indulgent treat to yourself, this soy-wax candle from Halcyon Days will fill your home with enticing hyacinth scents. Its hand-painted and hand-gilded bone-china container with the motif of an Indian elephant can be displayed once the candle has run its full course.
Price: Rs 5,550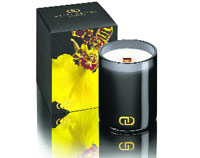 A pleasant aroma
Candles by one of the most exotic candle makers, the California-based Dayna Decker's, are richly infused with essences of apple, mandarin, lemon, jasmine, lavender and musk. The candles emit a soothing cracking sound and are made with botanical creamy wax.
Price: Starting at Rs 3,000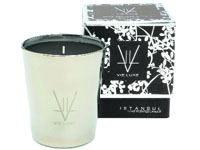 Nature's delight
An exhilarating blend of exotic Turkish tea, amber, blue iris and black orchid, the Vie Luxe Istanbul candle is a skillful blend of all-natural, botanical waxes and fragrance oils. The candle has luxurious components like its signature nickel-plated glass packaging, which makes it a worthy gift.
Price: Rs 3,000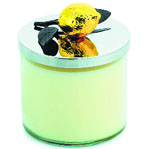 Touch of lime
This lemonwood candle by American metal-ware designer Michael Aram is subtle and yet exuberant. Its rich base notes and fragrances are inspired by bergamot, lime and cypress. The glass and nickel-plated jar has a lemon-shaped gold-plated crown capturing the spirit of the designer's famous creations.
Price: Rs 3,600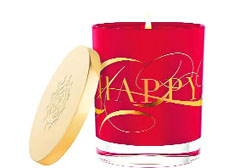 Natural flavours
The happy candle by London-based perfumer, Amouge, is a spicy and woody blend that invokes vivid memories. Wonderful aroma of cinnamon, clove and nutmeg mixed with that of rose and almond makes for an instant mood lifter. A part of the proceeds of each candle is donated to charity.
Price: Rs 6,300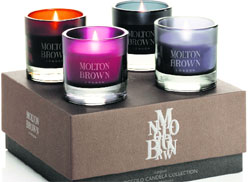 Spiced up interiors
Fill your home with the hypnotic aromas of this molten brown Langour candle gift set. From the intriguing wood scent of firefly embers to the heat of black pepper, these small candles will provide you fragrance till many hours. You can burn them together or separately to lend warmth to your environment.
Price: Rs 3,500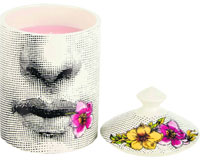 A classic piece
This candle by Italian luxury company Fornasetti adds a floral twist to a classic-face design. Its name means flower in the mouth and its another Italian meaning is the best kiss. Once the candle has been used, the ceramic vessel can be displayed as a decoration piece.
Price: Rs 10,800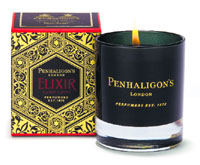 A heady mix
The Elixir candle from the British perfume house Penhaligon is made with a naturally derived soy-wax and hand-blended for a superior burn time. It has the dark magic of Turkish rose and jasmine and a twist of orange and is packed with essential oils, creating the heady fragrance of a Turkish hammam.
Price: Rs 2,900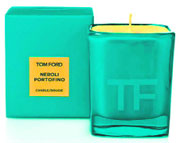 Italian connection
Vibrant and sparkling, the Tom Ford candle perfectly captures the cool breezes, sparkling water and lush foliage of an Italian Rivera. The American designer's candle is a reinvention in wax of a classic eau de cologne. It features crisp citrus oils, floral notes and amber undertones and has a burn time of 50 hours.
Price: Rs 5,100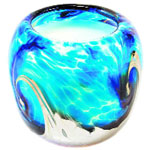 From the artist's house
The Laguna ocean blue artisan candle is scented with a deliciously sweet citrus fragrance that will capture your heart and ignite your senses. It is an eco-friendly blend of all-natural waxes. A limited edition product, each candle bears the signature of the artist as a testimony of its quality.
Price: Rs 7,500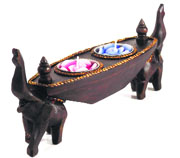 Beautifully crafted
Add a touch of creative craftsmanship to any setting with this beautiful wooden-candle holder that has an elephant on each side. The handcrafted holder from UK-based wood carving company, Artisan Aree, is made of rain tree wood and has two elephants in a victory stance with candles in the centre.
Price: Rs 2,400