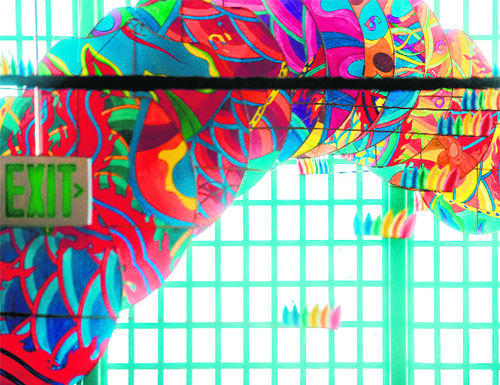 Kites of freedom
A visitor examines "With Wind" an installation by Chinese artist Ai WeiWei's that is part of @Large: Ai WeiWei on Alcatraz in San Francisco, California. The piece, located in the former Federal prison, features kites meant to convey the contrast between freedom and restriction.
photos: AFP and reuters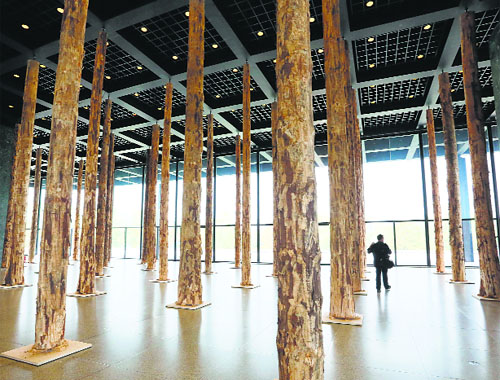 Sticks and stones
A man walks between tree trunk columns that are part of the installation Sticks and Stones — An Intervention by British architect David Chipperfield in the upper glass hall of the New National Gallery in Berlin. From October to December, Chipperfield transforms the glass hall of the gallery building by German-American architect Mies van der Rohe (1886-1969) into a hall of columns consisting of 144 tree trunks.