New hot males
Men, much on the backburner, are now on an upswing as models in an industry where they face discrimination vis-a-vis their female counterparts
Ashima S. Batish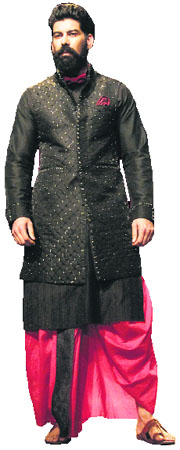 Kabir Singh
A few years from now, it might make for a perfect story waiting to be scripted for the silver screen. A small town boy dropped out of school just like his two siblings owing to the financial crunch, moved to Delhi to try his luck in modelling. Blessed with a decent height and a broad frame, it seemed a lucrative option to Suraj Dhalia from Jalandhar. But then there was many a slip between the cup and the lip. "I did many petty jobs to meet my expenses and saved enough to enrol in a modelling agency." It was only after a year of struggle that he got a break on the ramp of India Fashion Week. He credits his success to the fact that today a large number of fashion designers are making clothes for men.
It is for this reason that male models in the fashion industry are coming to the fore. Men are keeping themselves abreast of the latest fashion but that is certainly not enough to give the required boost to careers of male models. Whatever happened to the Van Huesen's Men's Fashion Week, it didn't go beyond the count of two seasons and dashed hopes of many an aspiring models! "The shows that have a few garments for men obviously benefit male models. So when the Menís Fashion Week was put a full stop to, it did affect a lot of us," claims Bardeep Singh Ghiman, a part-time model and an engineering student from Ludhiana, who recently participated in the India Couture Week and BMW Indian Bridal Fashion Week.
Shows or no shows, ramp modelling doesnít promise a regular income, let alone living a lavish life that male models only get a glimpse of during the shows, when their stay at the five-star hotels is sponsored.
One of leading Indian models, Asif Azim, shares that fashion industry is the only sector where men face sexual and financial discrimination. "Even as a beginner, a male model is hired at half the amount at which a debutant female model is enrolled." He is a full-time model but other models have to do other jobs. "I know male models, who walk the ramp without charging anything just to get a break. We are so dispensable because there are ample replacements unlike female models." One of the highest paid male models of the Indian fashion industry; he confesses that his remunerations per show are far less than his contemporaries from the opposite sex.
While Asif manages to get what he demands, many lose their job when they ask for a pay-hike. Kabir Singh, a pool model for the Lakme Fashion Week, walked the ramp at the week for eight consecutive seasons, lost his place when he increased his rate per show.
Six major fashion weeks are organised, besides the usual ones but these doesnít keep models employed around the year. The reality check soon made Suraj find a job as a production manager with a leading Indian fashion designer. Even Bardeep plans to take a up a full-time job once he is through with his engineering, though modelling projects will, too, be taken up as and when these come.
Modelling has been used as the stepping stone to the glamour world. Mohammed Imran, a model from a lower middle class family, aspires to become an actor and he has taken the modelling route to reach his destination. "Once I made it to the ramps of the popular fashion weeks, I started networking. Now, I have contacts and I move in a social circle, which can make my dreams come true."
Kabir, too, recently bagged a role in a Telugu film. Bollywood and other regional cinemas have imported actors from the runway in the past as well. John Abraham, Arjun Rampal and the recent addition, Siddharth Malhotra, feature high on the list.
However, Himanshu Bhati, another well-known model, prefers to be on the ramp and hopes to make it to the international fashion weeks. But he adds that there are several glitches that come in the way of becoming a super-model. He says male sexual exploitation is rampant, as most of the fashion designers are homosexuals. "Donít we know of a model who got a break with a big production banner because he extended favours to the director of the film?" he rues.
Imran, on other hand, defends the industry and its people. "There are gay people in the industry but that doesnít mean they are insensitive towards othersí sexual orientation. In fact, since they havenít been accepted by the society, they do empathise better with our struggle in life."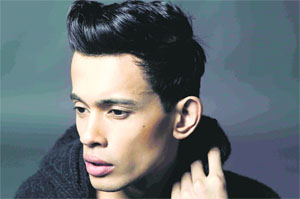 Siddharth Gogoi
Modelling agencies are inundated with portfolios of aspiring models. As Asif says, the basic requirement to become a model these days is to have a well-toned body. While earlier only a few men had the privilege of working out in the gym and develop abs, now fitness has become a part of the lifestyle. No wonder, an increasing number of youngsters have six-pack abs, resulting in a cut-throat competition on the ramp.
For Siddharth Gogoi, it was an uphill task to sustain himself in the industry, "I am probably the first model from the North East to enter mainstream modelling. My oriental features posed a barrier but once I got a break, things fell into place." He has now walked the ramp for the best designers in the industry.
Arjun Khanna, a fashion designer who has been making clothes only for men for the past two decades, says, male models may not be getting the recognition that their seniors received but financially, they are not doing as bad.
And in the end, it is all about money.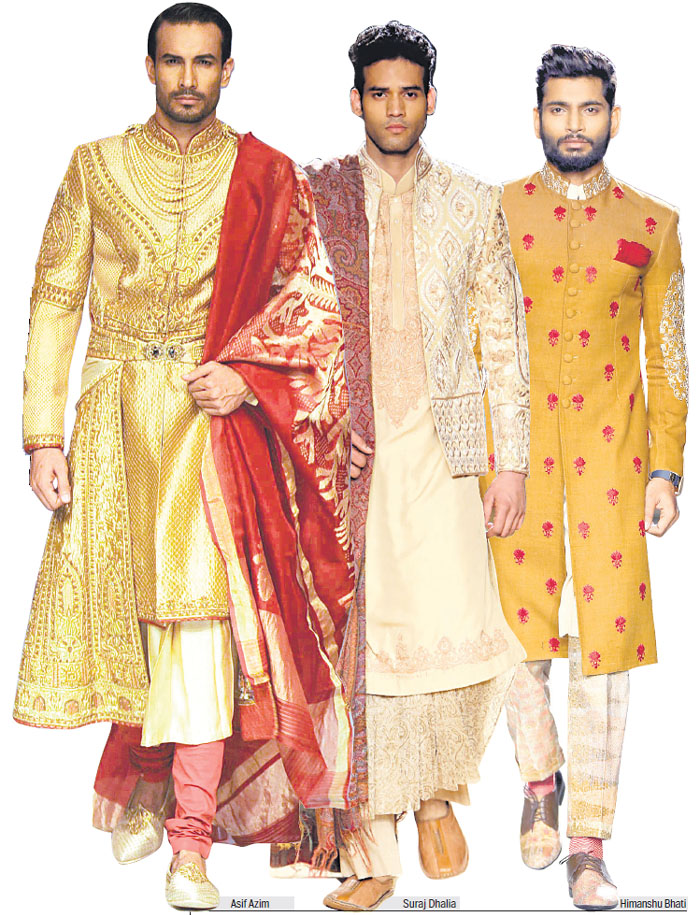 Top of the line
Asif Azim: A model from Bangladesh, he was seen in Bigg Boss 7. One of the highest paid, he has walked the ramp for international designers.
Niketan Madhok: An engineer by qualification and a top model by profession. He was seen in Bigg Boss-6 and continues to be very well paid.
Kabir Singh: One of the most sought after models of the industry. He has an MBA degree and has got a break with a Telugu film.
Freddy Daruwala: He is called the Greek God of the industry. He opened the show for Arjun Khanna at the LFW. Made his debut in a Punjabi film and played the villain in Holiday.
Namit Khanna: Another top model, he, too, is ready to make his debut in Bollywood with the film, Bang Bang, Bangkok.