Season of delights
Diwali is not restricted to just a day of fun-filled celebrations. Non-stop festivities are spread over five days
Dr Pushpesh Pant
Diwali, the abbreviated form of Deepavali — literally means a 'chain or garland of lamps'. It is ritually celebrated to commemorate the return of Prince Rama of Ayodhya after long years of banishment in the forest. The dark night is lit with spectacular pyrotechnics and joyous feasting. Not just the Diwali day, this is the time for almost nonstop festivities that spread over five days.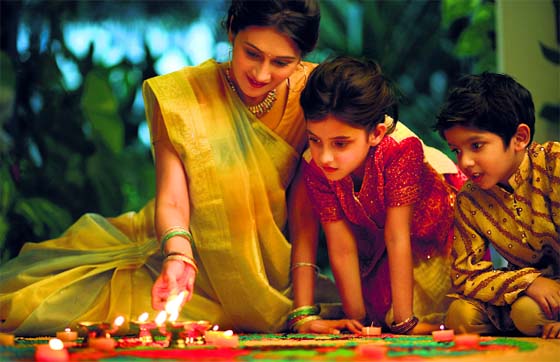 Lakshmi Pujan
---
'Art & Soul
Walking, with a line by your side
A sense of exquisite neatness and refinement is striking in the works of Swiss abstract artist Sylvia Zumbach
B.N.Goswamy
Some years ago, when Doro and Melk Zumbach — close friends of ours from Switzerland — came to us in Chandigarh, they brought with them an uncommon gift: a drawing in black ink on a sheet of paper. "From Melk's mother", Doro said.

Broad brush
---
fitness
good health
Have fun but go easy on sweets
Avoid sugar overload during the festivals and celebrate the occasion with healthy alternatives
Dr Anjali Mukerjee
If you are reading this with interest, chances are that you have indulged in this festive season and added a couple of tyres around your waist. You probably intended to observe the principles of good nutrition during this festive season, but somehow your intentions failed you; simply because you gave in to the temptation.
---
SOCIETY
Giving them a platform to succeed
A government organisation has brought a ray of hope in the life of poverty-stricken, tribal artisans of Jharkhand
Geetu Vaid
It's racy, it's simple and it's characteristically Chetan Bhagat. Half Girllfriend, the latest offering by India's favourite storyteller in the recent times, is all of these and most of all it reads like a film script. With full page-teaser ads, social-media hype and marketing strategies playing at the back of your mind, it is difficult to pick up this novel without any expectations at all.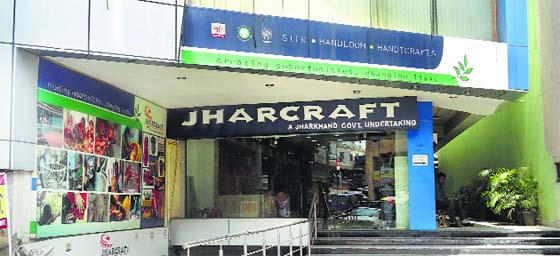 Jharcraft showroom in Ranchi
---
TRAVEL
Sojourn in the Cardamom Hills
Go for an ayurvedic massage, a relaxing spa or just soak in the quiet environs of the small town of Kumily
Sudhamahi Regunathan
You wish to go to a relatively unknown place; beautiful and with all facilities? Good weather and not so difficult to access? Nestling in the Western Ghats, a small town called Kumily is just the right place for a dream holiday. Surrounded by cardamom fields with a temperature that does not rise about 30º C, there is small pitter-patter every now and then, as though in conversation with you.
---
ENTERTAINMENT
A change of pace for Emraan
Bollywood's "serial kisser", Emraan Hashmi, assumes a new screen avatar in Tigers, a film by an Oscar-winning director. He sees in it an opportunity to reinvent himself as an actor
Saibal Chatterjee
In a decade-long career, Emraan Hashmi has never played a conventional Bollywood hero. As a lead actor in commercial Hindi cinema, he usually makes a fair fist of fleshing out characters grappling with moral and emotional issues.
I want to be an original: Lisa Haydon
Model-turned-actor Lisa Haydon delighted viewers and critics alike with her portrayal of Vijaylakshmi in Queen. She will be seen in Shaukeens, a remake of Basu Chaterjee film. Lisa believes one must be the change one wants to see
Nonika Singh
Hers is a face that launched several if not thousand brands. Cover girl of leading fashion magazines, she has been a head-turner in more ways than one. However, today supermodel-turned-actor Lisa Haydon stuns you as much with her looks as with her acting skills.