Toxicology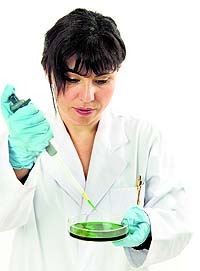 Tackling toxic substances
With increasing awareness about the harmgful effects of products, medications and chemicals to which we are being exposed in our everyday lives has magnified the scope and importance of one area of study, which is referred to as Toxicology. It is the science that deals with the toxic properties of substances and involves the study of the effects that toxins or chemicals have on humans, animals, plants and other living organisms. This field studies the harmful effects of drugs, environmental contaminants and naturally occurring substances nad broadly covers two main areas — one deals with the effects that toxic materials have on humans, and the other with their impact.
Competition thrills but kills
If we dive into the depths of time and try to bring about nuggets of something that has stayed with us through time immemorial, we would bring a singular idea with us - Competition. The word has been ingrained in our systems by our parents, teachers, school system and society. We have been told that winning is important and if we have to win, someone has to lose. Life is all about winning and losing.
scholarship roundup
Airbus internships in UK
Applications are invited for AIRBUS aviation internships. These internships are awarded to undergraduate international students. Applicants can put theoretical knowledge into practice and gain crucial aviation industry experience. It is paid internship program. Applicants get the chance to build a network, gain industry contacts and demonstrate their ability and potential to the business in order to improve their opportunities in the future. The internship can be taken at United Kingdom (Filton, Bristol and Broughton, near Chester).
campus notes
Research project
University Grants Commission has sanctioned an research project entitled ""Effect of Life Skills Training on Psychological Capital and Attitude of Punjabi Youth towards alcohol and drug abuse" to Dr. Kirandeep Kaur, Professor & Head, Department of Education and Community Services, Punjabi University, Patiala. This project amounting to Rs 8 lakh will be completed within a period of three years. Dr Kirandeep Kaur has presented research papers at various national and inter-national conferences.
newsboard
Asia Pacific Institute signs MOU with University of Northern Iowa
Asia Pacific Institute of Management, New Delhi, recently signed an MOU with a College of Business Administration, University of Northern Iowa, a premier USA University. The main objective of this understanding is to develop and build global awareness among the participants. The purpose of this association is to develop the exchange of faculty and students and joint research activities within specific field of study, development of professional programmes and conduction of joint projects.
EMBA — Is it for you?
An executive MBA is graduate-level business education designed for working professionals. The course is especially beneficial for those who cannot attend a regular full-time business programme due to personal or professional constraints. It is generally aimed at mid-level professionals who want to fast track their career growth and advance to a senior level position.
Read for success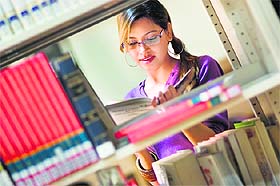 " I have so much study work, there's no time to read," " I read when I can find the time " Reading is not a preferred leisure activity among young people today, and comes way down in the pecking order after social networking, internet, video games, TV and music. It's definitely not a "cool" activity, as young people see it. Even parents feel that reading a book takes away time from studies, which should be of paramount importance to their children.
course chat
Industrial engineering courses
Aspirants for postgraduate diploma in management can now apply for admission to National Institute of Industrial Engineering (NITIE). The courses are two-year full time programmes.
smart strategy: coping with career crises
Defy disappointment
Career disappointments and bloopers can come in many colours, may be you have been passed over for a promotion, you have been moved out of the most prestigious project the company is working on, or you have been disciplined and it has been put in your personal file by HR.
Limited scope!
As companies across the world experiment with concepts like 'unlimited holidays', human resource experts in India believe the country is not ready for such agile HR policy and people here would rather appreciate benefits like leave encashment and sabbaticals. Last month, Richard Branson, Founder and CEO of Virgin group said he would offer his employees unlimited holidays.
cubicle trends
Retirement benefits boost talent retention
Employers are increasingly using retirement plans as a top benefit to retain employees, says a survey. According to the Global Benefits Attitudes Survey, conducted by global professional services company Towers Watson, employer retirement plans have emerged as the top source of income for retirement for many employees.
Acknowledge your looks
A research has revealed that acknowledging appearance may reduce bias when beautiful women apply for male-dominated jobs. The study at the University of Colorado Boulder found that when an attractive woman applied for a job typically filled by men, like a construction job, and said, "I know I don't look like your typical applicant," or "I know there aren't a lot of women in this industry," and pointed out successes on her resume, she received higher ratings from reviewers than counterparts who made no mention of their looks.


CareerCature
sANDEEP jOSHI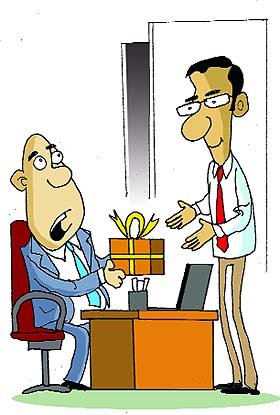 We have risen above material things. So this Diwali here is a gift of hope and assurances for the coming year.
cubicle trends
TCS to up campus hiring
Exuding bullish sentiment, India's largest software exporter TCS recently said it would offer 35,000 jobs for freshers at campuses in 2015-16, 10,000 more than offered in the current fiscal.
Cheer for job seekers
The Naukri Job Speak Index for the month of September 2014 at 1518 indicates a 23 per cent growth in hiring when compared to September 2013. Industry wise hiring sentiment remained positive with sectors such as Banking and IT seeing an increase of 52 per cent and 34 per cent, respectively in September'14 as compared to September'13. Among the top metros, Bangalore and Pune saw maximum growth in hiring with the index moving up by 36 per cent and 35 per centrespectively in the same period.
Career sweetener
As a manager of a team of people who have different personalities, imbalances are bound to happen. These dynamics make feedback an invaluable tool. It is important for a manager to give critical feedback to the lagging members of the team because if this task is avoided, other members will have to bear the brunt of inefficient workers.
Career Hotline
Do I have to take GATE exam for admission abroad?
Q. I am doing BTech (mechanical) and am interested in doing my master's in technology or management from a university abroad. Can you please tell me whether I will have to take the GATE exam besides appearing for TOEFL?