MUSIC ZONE
The ultimate showdown of musical favorites


Legendary Plantís uniqueness is apparent
Robert Plant ó Lullaby and the Ceaseless Roar (Nonesuch)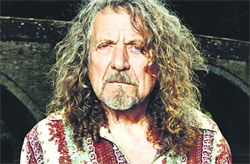 album of the month
Lullaby and the Ceaseless Roar is Plantís first record since 2010ís Band of Joy, which followed 2007ís six-time Grammy Award winning collaboration with Alison Krauss, Raising Sand. Plantís voice, which once boasted a remarkably high range, has now settled into a comfortable place. Thereís a return to his Black Country roots on opener Little Maggie, a traditional song featuring bluegrass style mandolin and guitar. Rainbow throws in some percussion sounds in the midst of a tender ballad where chiming guitars and Plantís golden groans complement each other, completely enveloping the listener. The Space Shifters prove their mettle here, delivering a nuanced mix of subtle electronics, layered percussion and humming guitar chords. Poor Howard crafts a delicate, slowly shifting melody over a simple, tribal beat, while Pocketful of Golden transcend into the ethereal atmosphere reminiscent in so many ways of Led Zeppelinís more contemplative moments.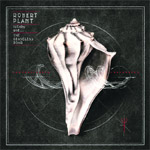 Elsewhere, Plant finds room for poppy Somebody There and a beautiful ballad A Stolen Kiss. Both of these tracks are elevated as much by Plantís outstanding vocal performances as by the innovative and distinctive contributions of his musicians. On an album full of various cultural and musical tributes, itís the more straightforward songs that sometimes pale in comparison. Considering the myriad of different sounds he is experimenting with, he does a masterful job of bringing it all together into a wonderful harmony. Sensational, indeed.
Best track: Pocketful of Golden
Worst track: Up on the Hollow Hill
Rating:
The trio refocuses and realigns the fundamentals of the bandís music
Interpol ó El Pintor (Matador)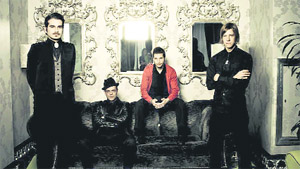 A return to form, El Pintor brims with fresh ideas, in everything from the production to the rhythmic detours that suggest the trio is ready to tweak its formula. Opener All the Rage Back Home has already established itself as a popular live track since the band first played it earlier this year and it is easy to see why. Self-produced in New York, the album has Paul Banks now playing the role of both guitarist and bassist (filling-in for founding bassist Carlos Dengler) with surprising dexterity. Daniel Kessler continues to create a separate landscape with his piercing lead guitar that adds a detailed accent to each track. Ancient Ways is a whirlpool of noise that features a Paul Banks falsetto, has a drumbeat with a pulse, and sounds a lot like Smashing Pumpkins, all of which are pretty exciting to our ears.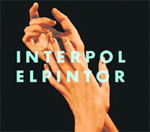 The strongest vocal performance from Banks is perfectly showcased in the chorus for Same Town New Story, which offers possibly the most emotional and delicate chorus the band has ever created. My Blue Supreme sounds appealing as it falls and pulls back, with a pace that grows, calling, "When love comes, honey, take it. Only one in 100 make it." Tidal Wave is the penultimate track that showcases the range of this album as it melts into the slower and more thoughtful Twice As Hard. El Pintor is smooth, minimalist and brilliantly realised, and is the bandís best work since Antics.
Best track: Same Town New Story
Worst track: Breaker 1
Rating:
Bono and team return to secure comfort-zone
U2 ó Songs of Innocence (Island Records)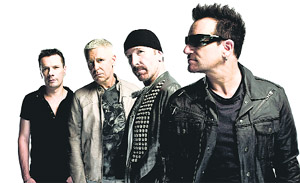 Songs of Innocence is a retrospective of U2ís early years. The dense atmospherics and the conceptual song structures of No Line on the Horizon have been discarded for more traditional songs full of U2ís anthemic prowess and sentimentality. The first hint at the bandís change of direction towards more radio friendly pop sound was the Ordinary Love, a song written for Nelson Mandelaís biopic. The opening track The Miracle (of Joey Ramone) is a tribute to the bandís musical heroes, the punk group Ramones, reminiscent of their Love or Peace or Else from How to Dismantle an Atomic Bomb. An immediate standout track is Volcano, a thrilling, yet charmingly quirky celebration of the power of rock and roll that sounds a bit like Franz Ferdinand. Iris (Hold Me Close) is, perhaps, the most signature U2 moment, right down to the groove it rides on the Edgeís guitar and Bonoís poignant memories of his late mother: "Hold me close. The darkness just lets us see, who we are. I've got your light inside of me." Credit goes to producer Brian Burton, whose atmospheric production touches give tracks like This Is Where You Can Reach Me Now and The Troubles an interesting lift.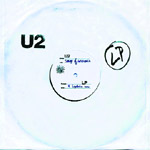 Raised by Wolves talks of exploding bombs and disbelief, full of tense keyboards and distant gospel choirs, making it easily the most intriguing song on the album. Lyrically, California (There is no End to Love) is a track inspired by the bandís first impressions when it first travelled to Los Angeles at the start of the 1980s. The concluding The Troubles is an inspired duet with Lykke Li and her bewitching vocals and the bandís ways of interpreting melodies make the song what it is.
Best track: Iris (Hold Me Close)
Worst track: Every Breaking Wave
Rating:
At 80, Leonard Cohen shines brighter than ever
Leonard Cohen ó Popular Problems (Columbia)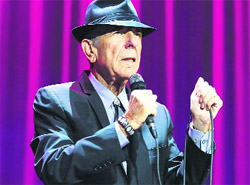 Canadian icon Leonard Cohen released his 13th studio album, Popular Problems, the day after he turned 80 years old. Cohenís new album is as powerful as anything he has ever recorded. Like many of his recent albums, Popular Problems has been created alongside a key collaborator, with keyboardist Patrick Leonard co-writing most of the nine tracks. Musically, the album is deceptively simple, employing an uncomplicated arrangement formula that pairs bluesy organ and electric piano with the female backing chorus thatís become a staple of the Cohen sound. Although primarily a response to 9/11, the story of A Street is concurrently both highly personal and universal. While the tempos remain mainly slow, there is a more diverse approach to arrangement and style here. His ability to connect his individual language and fixation to the outside world is evident on the melancholic Samson in New Orleans, a stunner about the aftermath of Hurricane Katrina.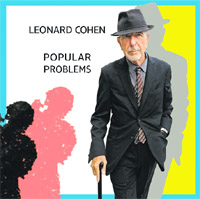 Highlight Nevermind is lit up by a rumbling synthesiser pulse and a sample of an Arabic greeting, while Almost Like the Blues recalls 1992s The Future with its driving bass figure and synth washes. After the religious questing of Born in Chains, the album closes out with the uplifting, lighthearted You Got Me Singing. Accompanied by acoustic guitar and wistful violin, Cohen sings, "You got me singing even though the world is gone/ You got me thinking I'd like to carry on."
Best track: Nevermind
Worst track: My Oh My
Rating:
Top 10 Singles
All About That Bass Meghan Trainor (CU)
Shake It Off Taylor Swift (NM)
Habits Tove Lo (CU)
Anaconda Nicki Minaj (FD)
Stay With Me Sam Smith (FD)
Break Free Ariana Grande feat. Zedd (FD)
Donít Tell íEm Jeremih feat. YG (CU)
Rather Be Clean Bandit feat. Jess (CU)
Don't Ed Sheeran (NE)
Burniní It Down Jason Aldean (CU)
Legend: CU): Climbing Up (FD): Falling own (NM): Non-mover (NE): New Entry