Fitness
good health
The winning cup


Naini Setalvad

Both tea and coffee are super-foods in their own right. However, when seen holistically, tea is a better beverage health-wise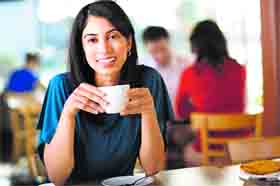 Drinking coffee reduces the risk of type-2 diabetes but its excess is very harmful
In all events worldwide — be it an informal get-together with old friends, a black-tie affair with the biggest business tycoons or just a lazy afternoon with the next-door neighbour — tea and coffee are two omnipresent drinks. Till a short while back, most people, including academicians or otherwise, viewed these two drinks in a purely unscientific manner. However, in recent years the benefits and ills of both beverages have been researched intensively and many studies conclude that both can be counted as super-foods.
Before elaborating further, one must accept that the choice of drinks is a personal one. However, with escalating stress levels and in the light of certain increasingly prevalentdiseases, one cannot help but contemplate on whether the health-related aspects of these beverages should make a difference to an individual's choice of drink.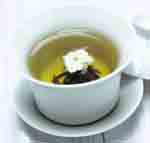 Jasmine tea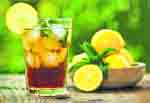 Iced tea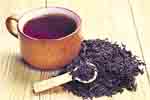 Black tea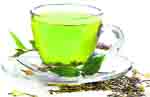 Green tea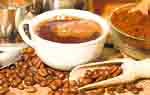 Coffee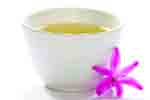 White tea
Both tea and coffee are caffeinated drinks, and this ingredient plays an important role in these drinks' impact on the human health. The caffeine content in both tea and coffee, increases body pressure and can increase anxiety. However, these drinks have many positive health benefits too.
Coffee: It magnifies the impact of painkillers and plays an important role in acting as a stimulant for the central nervous system. In this respect, the effects of coffee, whether good or bad, are much more emphatic as it has a much higher content of caffeine. Coffee can prevent liver cirrhosis and liver cancer. However, 19 of the various chemicals present in roasted coffee (of which there are more than a thousand), have been identified as carcinogens. It reduces the danger of contracting gout that most men over the age of 40 face. It also improves the short-term recall memory of the aged besides improving reactions. Drinking coffee reduces the risk of type-2 diabetes. It also boosts athletic performance when taken in small doses. Coffee-drinkers have a reduced risk of getting Alzheimer's disease or having cardiac problems. However, coffee mitigates the flow of blood to the heart. It can help ease asthma attacks. Compared to tea, it has a higher chance of preventing the drinker from getting dementia.
But excess coffee drinking can also be harmful. Coffee, if had more than eight cups a day, can increase the chances of stillbirths. Coffee also discolours teeth.
Coffee was originally sold in pharmacies in Finland in the 18th century as a treatment for depression. It is also linked to an improved memory recall. The general consensus in the medical community is that moderate and regular coffee drinking in healthy individuals is either essentially benign or mildly beneficial.
Tea: The caffeine in tea is known to boost the concentration of sufferers of adult attention deficit hyperactivity disorder (ADHD) and improve their self-confidence. The constituents of tea influence the bodily risk of cancer. If a drinker consumes three to four cups of tea a day, then his/her chances of suffering cardiac arrest decrease. Men, who have more than 10 cups in one day, are not as prone to developing liver problems. It protects the body from heart diseases. Green tea has been proven to reduce the possibility of oesophageal cancer in women by almost 60 per cent, alongside the protection that it offers against lung cancer.
However, tea can also increase the risk of cancer as in the case of oesophageal cancer, whose probability is magnified if the tea is too hot. So preferably have a cooler tea.
Also, when tea contains milk, its various benefits that one obtains against cancer are lost. Drinking tea, among other things, helps prevent type-1 diabetes. It also contains chlorides as well as fluorides that are good for the teeth. In fact, drinking four cups of black tea a day for six weeks was found to lower levels of cortisol, the stress hormone. Green tea can also reduce neurological damage due to oxidation which in turn prevents the Alzheimer's and the Parkinson's disease. The anti-oxidants in tea prevent clogging of arteries and reduce the risk of stroke.
Possibly the most healthy variety of tea is white tea. It has a high level of anti-oxidants, which are useful anti-ageing material, reducing the possibility of inflammation and heart disease. Tea also has properties that are thermogenic in nature, promoting the oxidation of fats and preventing the drinker from becoming obese as it is an obstacle in the growth of new fat cells. In India, tea or chai is more popular, while in south India, coffee is the popular choice.
It is, however, difficult to be objective in a 'tea vs. coffee' debate, as the natural tendency is to be biased towards our preferred drinks. However, when seen holistically, tea is a better beverage to have health-wise, having far more positive benefits, and not nearly as many negative effects.
Nowadays, a vast variety of flavours of green tea are available. Be it tulsi (basil), lime and lemon, orange spice, or a blackcurrant one, these flavoured tea bags add some fun to our regular tea cups. A tulsi-flavoured tea, especially if it is organic, is really good for health.
However, both drinks have their advantages, when had in moderation. Remember, even something good, when had in excess, can be bad.
— The writer is Mumbai-based obesity, lifestyle & disease consultant. She has a website: www.nainisetalvad.com.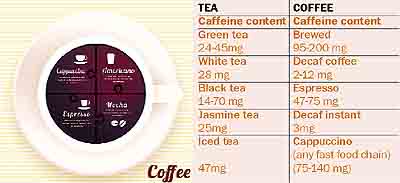 Gaming violence not linked to societal violence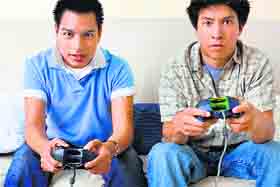 Contrary to popular beliefs, a study has uncovered that increasing consumption of violent video games and movies is not linked to rise in societal violence. The study found violent video game consumption was strongly correlated with decline in youth violence. The study pointed out that blaming consumption of violent video games and movies for real-world violence amounts to barking up the wrong tree. "There is a risk that identifying the wrong problem, such as media violence, may distract society from more pressing concerns such as poverty, education and vocational disparities and mental health," said researcher Christopher Ferguson, Stetson University, Florida, USA. He conducted two studies that raised the question if whether the incidence of violence in media correlates with actual violence rates in society. The first study looked at movie violence and homicide rates between 1920 and 2005. The second study looked at videogame violence consumption and its relationship to youth violence rates from 1996-2011. He found that societal consumption of media violence is not predictive of increased violence rates in society. The study appeared in the Journal of Communication.
Having sense of purpose can help you live longer
A new study says that having a sense of purpose in life as one gets older can help a person live a longer and healthier life. The study says, keeping fit, eating well and avoiding smoking are vital too. The researchers found that having a meaning and purpose in life — whether it is helping others or having a hobby — are just as important for long-term and people with the greatest sense of wellbeing after the age of 65 are almost a third less likely to die in the next eight and a half years. Prof Andrew Steptoe said that a healthy lifestyle is important, as are relationships with family and friends and finding things to do that give a sense of purpose is also important. The study was published in The Lancet as part of a special series on ageing.
Diabetes, heart disease may share genes
Scientists have discovered that diabetes and heart disease may be related at the level of genes, proteins and fundamental physiology, a finding that could help devise a way to treat both diseases together. Type 2 diabetes and cardiovascular disease share risk factors such as obesity and these often occur together. If they also share the same genetic underpinings, then doctors could devise a way to treat them together, too. With that hope in mind, scientists applied multiple layers of analysis to the genomics of more than 15,000 women. In a new study, they report finding eight molecular pathways shared in both diseases as well as several "key driver" genes that appear to orchestrate the gene networks in which these pathways connect and interact. Scientists started by looking for individual genetic differences in women of three different ethnicities who had either or both of the conditions compared to similar but healthy women. They also analysed the women's genetic differences in the context of the complex pathways in which genes and their protein products interact to affect physiology and health. The study drew upon the genetic samples and health records of 8,155 black women, 3,494 Hispanic women and 3,697 white women gathered by the Women's Health Initiative. It was published in the American Heart Association journal Circulation: Cardiovascular Genetics.
Premature babies at higher risk of brain disorders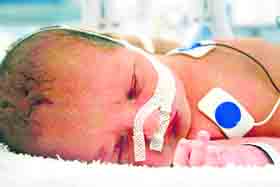 New York: In the early stages of brain growth, a disturbance like a premature birth could affect its neuro-circuitry, leading to a higher risk of neurological disorders, says a new research. Premature babies are at higher risk of disorders, which include attention deficit hyperactivity disorder (ADHD) and autism spectrum disorder. "For the first time, we have demonstrated the feasibility of using measurements of these abnormalities in the brain of pre-term newborns as potential indicators of risk for future cognitive and behavioural problems," said Natasha Lepore, Children's Hospital, Los Angeles. Using three-dimensional, magnetic resonance imaging, experts analyzed the structure and neural circuitry of two specific areas of the brain in 17 pre-term and 19 term-born babies: the thalamus — the brain's relay station, critical to sending and receiving sensory information — and the putamen, involved in a number of different processes, most notably regulation of movement and learning. "The ability to identify structural signs of neuro-developmental disease shortly after birth in premature infants could allow for early interventions, increasing the child's social and learning behaviours as they age," said Lepore. The study was published in the journal Brain Structure and Function.
Adult cardiologists should not treat paediatric patients
In the absence of awareness on the existence of the super-specialised doctors, hundreds of children across the country are wrongly taken to adult cardiologists, say experts. Finding a paediatric cardiologist isn't easy either, especially in smaller cities and towns. Dr Subhendu Mandal, head of the department of paediatric cardiology at BM Birla Heart Research Centre in Kolkata, says there are only around a hundred such paediatric cardiologists like him all over India where 600 children are born each day with a heart disease. "Adult cardiologists are just not trained nor equipped to handle children. They don't know the subject. There are so little trained paediatric cardiologists," says Dr Mandal who did a two-year fellowship in paediatric cardiology from UK. India's top cardiac surgeon Dr Devi Shetty agrees with him saying the difference between adult cardiology and pediatric cardiology is that of repairing a wall clock and a wrist watch. "Paediatric cardiology requires a greater set of skills. But itunfortunate that there are so little number of paediatric cardiologists in India," says Dr Shetty who runs the multi-specialty Narayana Health hospital chain. According to statistics, every 100th child born in India suffers from a congenital heart disease but not all require immediate medical intervention as complications may surface later on in life. Dr Sreesha Maiya from Narayana Health City Bangalore says a major problem is also with the doctors who don't refer such cardiac cases to paediatric cardiologists. "There is no law in the country which stops adult cardiologists from treating or even operating upon a pediatric patient," he laments. What makes paediatric cardiology more complicated is the number of variations."There can be around 15,000 different types of cases as the arteries and the valve of the heart can come up in different and complicated ways. So we keep seeing something new and unusual most of the times," says the doctor. Even when it comes to diagnosis, special equipment is needed for doing eco-cardiography of children. "The equipments need specialisation for correct diagnosis in case of kids," says Dr Mandal, adding that he sees many patients who miss the boat because of a late diagnosis as over 90 per cent of the problems are curable. Symptoms may include a blue-ish colouration on the lips, tongue and fingernails, inadequate weight gain, problem in sucking and very rapid breathing. To handle the large number of child cardiac cases, India needs an army of specially trained doctors. "We need policy changes to increase the number of medical seats in the country. At present there are 50,000 undergraduate seats but only 14,000 post-graduate level seats. This is the biggest impediment in the growth of India's healthcare system. If this goes on like this then India would soon become a classic example of healthcare deterioration," says Dr Shetty. — Agencies