waste management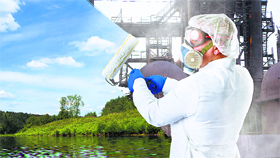 A clean sweep
On the occasion of Mahatma Gandhi's 145th birth anniversary, Prime Minister NarendraModi launched the ambitious Swachh Bharat Abhiyan — Clean India Mission — seeking participation of all citizens in order to fulfil Mahatma Gandhi's vision of 'clean India'. The idea is to make a significant impact on public health and in safeguarding income of the poor, ultimately contributing to the national economy.
Career Hotline


Top-ranking universities in UK


Distance learning dilemma


Options for MPhil in commerce


Can I change subjects in BSc?
freelancing: trials and tips
Free spirits
Many a working professional nowadays can be seen hopping across from the 'nine-to-five' schedule to 'nine-to-mine' option by being their own bosses! Flexi-work and freelancing have become the latestbuzzword that helps professionals maintain work-life balance.
Europe's emerging study option
Ireland is an English-speaking country, located on the western edge of Europe beside the UK. It has been rated as the "Sixth safest country in the world" by Ernst & Young in Global Peace index. It also leads in the skills race with a higher percentage of 3rd Level Graduates than UK, US and OECD averages. Besides Ireland is the internet and games capital of Europe.


CareerCature
Sandeep Joshi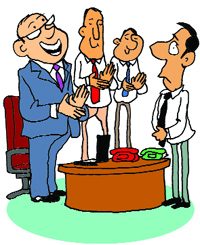 Promotion and bonus are minor things. In lieu of your honesty, hardwork and dedication we are giving you a appreciation letter.
smart strategy: how to make your team more productive
Proactive prowess
In the endless drive for greater productivity, every manager wants employees to become more proactive. Proactivity leads to better productivity. And better productivity usually means improved financial performance, happier shareholders, and less sleepless nights for leaders.
Ceanliness begets honesty
A study co-authored by an Indian-origin marketing expert has found cleanliness can help people return to ethical behaviour. On the other hand, feelings of disgust can increase behaviours like lying and cheating, the findings showed.
office mantra
Build a winning sales culture
Culture may be defined as the collection of beliefs, behaviours and values that define the personality of a company. Culture is never static — it evolves over a period of time as new people come and others leave.