Missing the writing on the wall
About 15 per cent of the school-going population in India is dyslexic. A remedial education programme must be integrated in the school system for a child to overcome it. What is needed is sensitivity, patience and some crusaders
Priyanka Singh
The statement "Your child is dyslexic" can bring to halt the world of any parent, largely due to ignorance. Dyslexia is not a debilitating disease to be alarmed of. With some help from trained educators, the challenge can be got around though with some effort.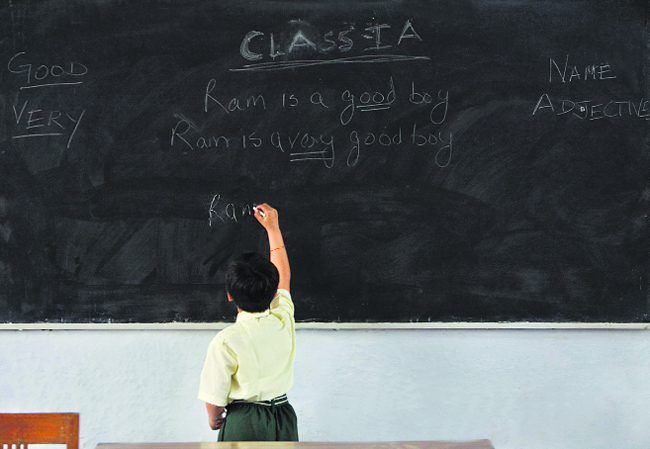 Early identification of the disability can help as the grasping power is more at an early age
Most cities now have centres for dyslexic children, who require remedial therapy. Teachers have to be trained and be resourceful to navigate into a childís brain and come out with ready solutions to circumvent deficiency in learning.
Sharda Rangarajan, a primary teacher, started the Anugrah Shiksha Kendra in Chandigarh in 1997 with only one dyslexic child. Now the kendra, which has since moved to St Stephenís School, Chandigarh, has 17 students, nine teachers and a counsellor. "A lot of such children go unidentified in classrooms as they are good in other stuff like story narration or in asking intelligent questions. Their motor coordination is good. Sometimes, they just sit in the class and are forced to drop out as they canít keep pace. Teachers are not trained to spot them. These children need help of a different kind," she says.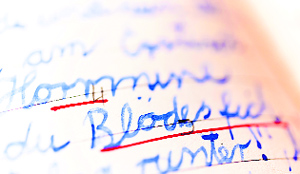 She launched two such centres in Bangalore last year, with seven trained teachers and 15 students. Charges vary from centre to centre, some as high as Rs 600 an hour per session. But she says she doesnít deny education to children and charges Rs 200-250 per session. If parents canít pay, they do so in kind, or whatever is comfortable for them.
A major change was brought about in the examination system when Chandigarh schools allowed her to prepare customised question papers in line with a childís performance levels.
Getting on with life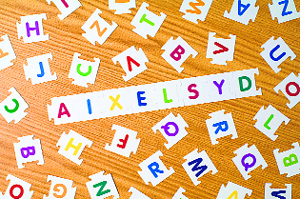 It is not too challenging for children with higher IQ to overcome dyslexia. Even for others, with a little conscious thought, most work can be executed. "Some of my students are now over 20 years old. Some are pursuing LLB, others postgraduation. They are in touch with me on Whatsapp. I feel happy to see their progress," says Sharda.
Vidya (name changed) learnt her 10-year-old daughter was dyslexic quite by accident. "She was slow at studies, but we didnít attribute it to anything. In class IV she had an epileptic attack and her grades fell further. We took her to the PGI, where they recommended an IQ test for her. That is when we learnt she was dyslexic. The PGI sent us to Sharda maíam, who took her under her wings. My daughter is now in class XII. Her subjects are mass communication, data entry and home science. She didnít want to study after class IX but her teachers persuaded her to carry on. She now wants to study fashion designing," says Vidya.
It is important for parents to be patient. "Rewards are very important so choose a reward which has some meaning. Try to make task fun and enjoyable. Do not compare your child with anyone. Give unconditional love, thatís how you will help your child to bring out the best in him or her," says special teacher Taru Garg.
Special educators
About 15 per cent of the schoolgoing population in India is dyslexic. "An integrated remedial education programme must be included in the school system. The labelling of a child is easy. So one has to be cautious. Sometimes it could be a temporary thing, resulting from an emotional trauma or distraction. Parents should seek guidance in time from counsellors and trained teachers."
Learning is a delicate process and itís best to leave the job to trained teachers. "We first make the children feel comfortable. We take the help of audio-visual aids to see how well they respond. We then identify the problem areas and start the process of rectification. We guide the parents too and urge them to follow the same techniques at home," says Sindhu Damodaran, a special educator based in Bangalore.
"Teaching in a special education classroom is different from a normal classroom. We make individualised plan for each child. So after an informal assessment in areas like reading, comprehension, spellings, maths, memory and perception, a plan is put in place. A multisensory approach ó audio, visual and kinaesthetic ó are used. If early and intensive remediation is done, with the support of a childís family, we can see improvement within six months," says Taru Garg.
Some privileges
School boards like the CBSE and the ICSE grant concessions to dyslexic children. The boards would require a medical certificate from an authorised medical institute like the PGI or the GMCH, Chandigarh. They give either half an hour extra to the children or the facilities of a scribe to write their paper. Besides, they offer subjects like e-typewriting, drawing, physical education, music, book binding, home science and business studies. A child must choose the subjects in class IX to continue them in class X. This helps children in planning their future.
Upon the furnishing of a medical certificate during a driverís licence test, they get a reader to read out the instructions and also some extra time.
"Schools allow us to prepare individual question papers. We waive a couple of lessons in English and social studies. In science, we try to cover all topics by converting long answers into objective type questions," says Sharda.
"Early identification helps as at an early age the grasping power is more. I have seen a noticeable change in my students within two-three months," adds Sindhu.
The challenge
Schools in Bangalore are not open to exclusive papers for children before class IX. "They feel children will get lazy and reject education if special papers are set from class III itself. This premise has no basis. None of my students have been lazy. I have been facing some resistance from schools in Bangalore. But I wonít give up; I am a crusader for these children," says Sharda.
With a gentle prod, a dyslexic child can negotiate the education process. What is needed is sensitivity, patience and some crusaders.
The signs
Difficulty in the three Rs óreading, writing and arithematic.

Canít follow proper sequence.

Inconsistent performance.

Mirror image problemsówriting Ď18í as Ď81í.

Illegible handwriting.

Canít stay within lines while writing or drawing.

Shoddy work; spelling errors.
Step-by-step guide
Identify: The process of identification is important at school. The matter should be handled sensitively and brought to the notice of the prinicipal. Parents must be informed.
Assessment: Go for standardised assessment, or screening for learning disability.
Psychologist: Deficient areas can be spottedwith help from a psychologist or a psychiatrist.
Special educators: A remedial therapy is tailor-made for a child by special educators in the field.
Integrated education: When about 75 per cent improvement is reached, the child should be shifted to mainstream education through integrated remedial education programme.
Coping issues: If a child canít cope with pressure, subjects like English, Hindi and social sciences can be dropped.
Review: Periodical review of a child will help monitor the progress.
What it means to be dyslexic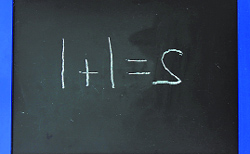 "Special classes were no tonic that made me learn things. The style of mentoring didnít produce instant results. Rather it made me capable of understanding things myself over time. It took me eight years to come out of it and become independent.
It was tough to cope as a child of class IV, doing things was difficult as I was supposed to do them regularly. I studied at YPS, Mohali, and St Stephenís, Chandigarh, and was a part of regular school. Only, I was not able to score and my studies were irregular. My mother took cognizance of it and sought help. I took special classes for five years. I am 25 now, have cleared the CA-IPCC and am now in LLB final year. I will be appearing for the judicial services exam next year.
Children shouldnít get distracted from negative affirmations coming from parents. They need to be in touch with their books, teacher and dyslexia. Sometimes you canít cure dyslexia, you can only arrest it.
ó Rohit Singh (name changed)
Teaching tips
Keep instructions short and simple.

Demonstrate rather than give verbal instructions.

Give frequent breaks, shorter homework assignments.

Use diagrams, pictures, flowcharts while teaching.

Use positive approach; motivate.