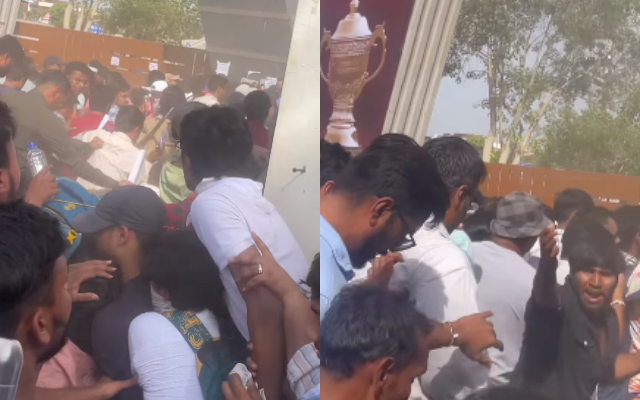 The Board of Control for Cricket in India (BCCI) failed to manage the ticketing process for the IPL 2023 Final well, which led to a stampede outside the venue for the summit clash- the Narendra Modi Stadium in Ahmedabad. There was no official announcement regarding the offline tickets, but those who booked their tickets online had to show the QR code at the Box Office and collect the hard copy of the tickets.
The box office window, for the collection of tickets, was kept open on May 25, Thursday, from 11 am to 6pm, which led to a mess at the venue. Hundreds of people gathered outside the venue to get their tickets, which led to the local police interneving to manage the crowd. Fans rushed to the stadium in huge numbers, but had to wait for their turn in the scorching heat.
As per the official notice, tickets can not be collected physically on Match days, which is May 26, as Gujarat Titans and Mumbai Indians play the Qualifier 2. The Box Office will be open again on May 27 for the people to collect the tickets physically. The stadium's capacity is more than one lakh, and there is a high possibility of a similar scene hapenning on Saturday as well.
content powered by