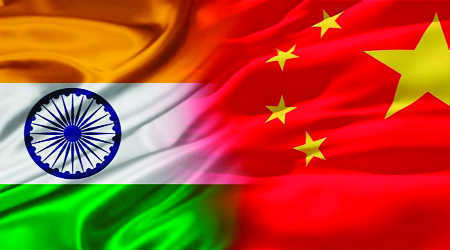 rchopra@tribunemail.com
Beijing, July 20
As Chinese President Xi Jinping is set to visit India later this year for his second informal summit with Prime Minister Narendra Modi, China has said the two neighbours should not allow any "individual case at certain time" to disrupt the bilateral relations and take more initiatives to move forward the bilateral ties in a steady and sound way.
China's new Ambassador to India Sun Weidong said that with two strong leaders at the helm in both the countries, the ties are set to reach new heights.
Under the strategic guidance provided by Xi and Modi at their first informal summit in Wuhan last year, the China-India relations had gathered a "very good and sound momentum of development", Sun told the Indian media here on Friday as he is set to travel to New Delhi to take over his new assignment.
"This year the two leaders are going to hold another informal meeting. I believe, this will be a top priority in our bilateral relations which will surely take our relations on to new heights," he said.
Officials say talks are on for Xi's visit to India which is expected to take place in October this year. The two leaders are expected to hold talks in Varanasi.
A veteran Chinese diplomat with vast experience in South Asian affairs, Sun till recently served as China's Ambassador to Pakistan, where Beijing is cementing its all-weather ties with Islamabad with the USD 60 billion China-Pakistan Economic Corridor, which is objected to by India as it traversed through Pakistan-occupied Kashmir.
Carefully avoiding any references to touchy issues between India and China, like the CPEC and the Belt and Road Initiative (BRI), Sun during his hour-long interaction with the media focused on critical bilateral issues like the boundary dispute and constant criticism by India over yawning trade gap with China which last year crossed USD 57 billion in a USD 95.5 billion total trade.
"We have to do more than managing differences and take more initiatives in shaping our relationship," Sun said. PTI