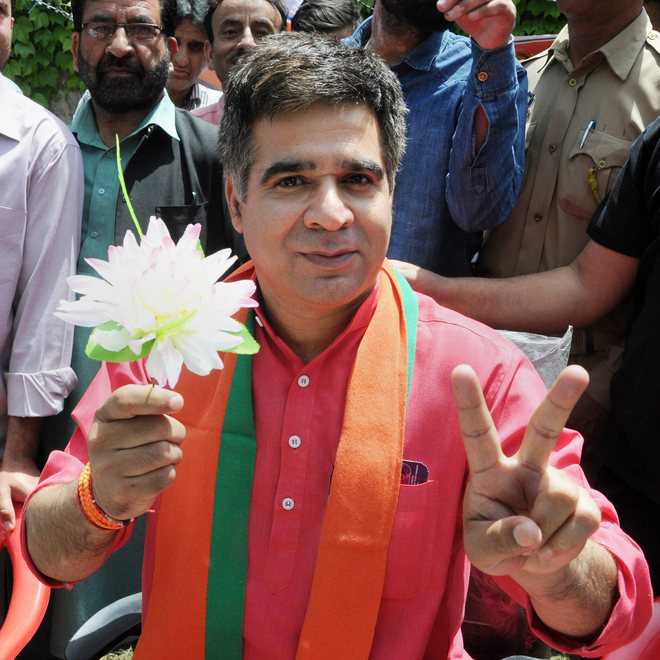 editorial@tribune.com
Tribune News Service
Jammu, September 10
State president of the BJP Ravinder Raina has said that many "unwanted" laws applicable in Jammu and Kashmir for decades will be removed after October 31 this year when the union territories (UTs) of Jammu-Kashmir and Ladakh will formally take shape.
Addressing a meeting in the Kunjwani area of the Gandhi Nagar Assembly segment, Raina hoped that the abrogation of Article 370 and the bifurcation of J&K into two UTs would usher in an era of peace and equitable development in all areas.
"Jammu, Kashmir and Ladakh will witness multi-faceted growth and march ahead with strength and confidence on the path of peace and development," he said, adding that with the abrogation of Article 370, a long-standing course has finished in the region. He observed that Article 370 and Article 35A were responsible for the lack of progress in the region. He said many old, defunct and undesirable laws would be done away with after October 31 and the region would explore a new path after seven decades.
Former Deputy Chief Minister Kavinder Gupta said with the abrogation of Article 370, there was one Constitution and one flag in whole India. He said with this bold step, the BJP had worked towards the true unification of the nation in letter and spirit. He also said that many big business houses had already started showing their interest in the region and this was surely going to stimulate the growth and development in the region with influx of investments, industries and other avenues.
Cities