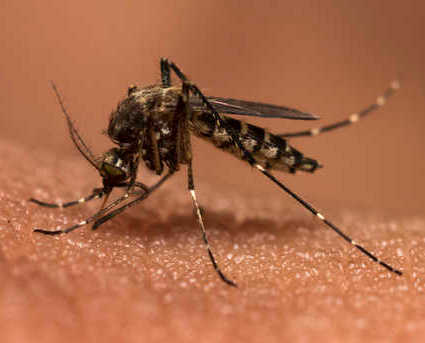 editorial@tribune.com
Tribune News Service
Bathinda, October 1
Seventeen more dengue cases were reported in Bathinda on Thursday reaching a total of 920 cases in Bathinda so far. Health Minister Punjab Surjit Kumar Jyani, who visited Bathinda on National Voluntary Blood Donation Day, claimed that nine patients have been admitted to the Civil Hospital where the Health Department is doing very well to counter dengue cases that are now are decreasing.
He maintained that an action against the erroneous hospitals or laboratories would be taken if found guilty of violating any norms or the guidelines of the health department to treat the dengue patients accordingly. Jyani appreciated the efforts of health and Municipal Corporation Bathinda in forming joint teams that were conducting door-to-door survey to find dengue larva and penalised people accordingly.
The Managing Director Punjab Health System Corporation Hussan Lal today on stage maintained that state is facing no shortage of blood for dengue patients. He claimed that the state is having about 45 government run blood banks, five Army blood banks, and 54 private blood banks that cater to the needs of patients. He claimed that the deliveries at Civil Hospital have increased to 2 lakh annually whereas five years ago, there were only 40,000. He also maintained that sometimes, the health department even feel proud when used to hear the phone calls or complaints of two patients lying on a single bed which means that people are gaining faith in the civil hospitals. He added that the government is doing its best to serve the people and improving the infrastructure along with recruitment of staff.
In order to counter dengue larvae and teach public a lesson fearing which they could start cleaning their surroundings the MCB (Municipal Corporation Bathinda), along with health department, had penalised about 60 local residents.
The health department that has been on its toes since June this year claimed to have countered the dengue menace in Goniana and Talwandi Sabo towns of the Bathinda district.
On Friday, about 53 patients were tested positive while on Wednesday, 54 were tested positive after they were confirmed with dengue under the MAC Elisa tests at the Civil Hospital, Bathinda.
Health and Family Welfare Minister, Surjit Kumar Jyani, today said the health department was committed to provide all kind of possible help to the dengue patients and it was due to the consistent efforts of the department that all the reported dengue cases were undergoing successful treatment.
Jyani, earlier, this week had reviewed the arrangements for dengue patients in Civil Hospital and took a stock of the situation with the district administration.
Civil Surgeon, Dr Tejwant Singh Randhawa, Bathinda, said, "Dengue patients have been admitted here in the hospital and none of the patient is facing any problem or shortage of medicines. We would counter the dengue in Bathinda city and now, the number of cases are on decrease. The Bathinda Municipal Corporation had started imposing fine up to Rs 500 to local residents who failed to avoid making water stagnant in their areas leaving to birth of dengue larvae. A number of water coolers are being found of having dengue larvae and the fear of fine had made active many residents who started cleaning their coolers and surrounding."