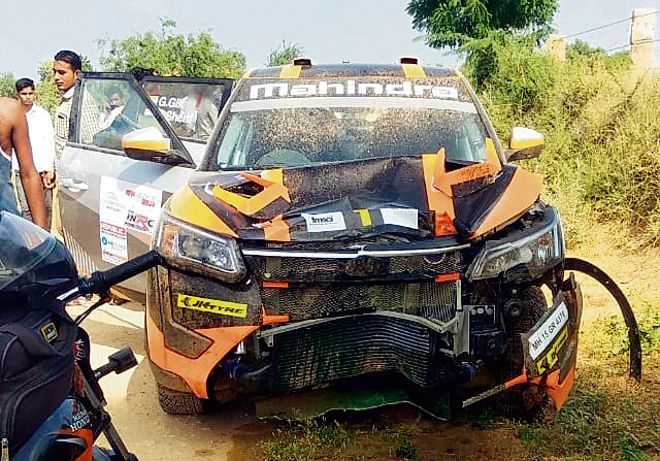 sanjiv@tribunemail.com
Vinayak Padmadeo
Tribune News Service
New Delhi, September 21
An accident involving motorsports star Gaurav Gill's car during a rally resulted in the death of a family of three near Hotarda village this morning following which the "Rally of Jodhpur", the third round of the Indian National Rally Championship (INRC), was cancelled.
The accident occurred when a motorcycle collided head on with Gill's car that was being driven at 140 km per hour. The man driving the motorcycle, his wife and child were killed on the spot. An injured Gill and his navigator Musa Sherif were picked up by a trailing car.
The rally track was out of bounds for traffic. When stopped by a race marshal, the motorcyclist reportedly entered into an argument. "His wife too pleaded with him not to enter the track, but to no effect," the marshal recalled. Having recently returned from a modest show at the "Rally of Turkey", Gill was looking to a better performance at the "Rally of Jodhpur," reputed to be one of the fastest in the country.
The officer investigating the case, Chok Singh, told The Tribune that the rally organisers were not cooperating. "Nobody is taking my calls. All I know is that the driver involved in the accident is GS Gill," he said. "An FIR is yet to be filed by family members of the deceased