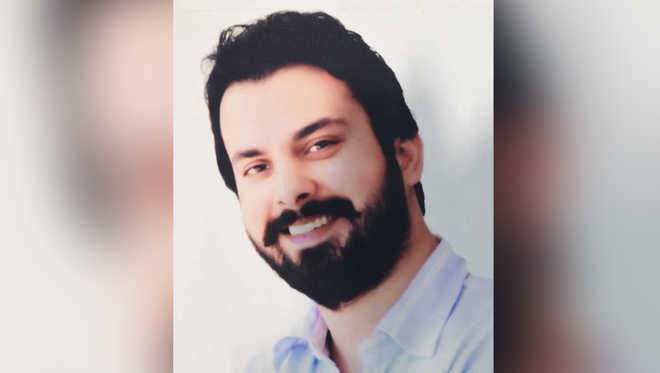 editorial@tribune.com
Tribune News Service
Chandigarh, September 18
Four years on, the family of slain national-level shooter and advocate Sukhmanpreet Singh Sidhu, alias Sippy Sidhu, are still waiting for the day when the culprits who shot dead Sippy at a park in Sector 27 are put behind the bars.
Sippy was shot dead on September 20, 2015. A .12 bore gun was used in the crime and four bullets were fired from it. The UT police had registered a case of murder at the Sector 26 police station. Since day one, the police probe moved at a snail's pace. Although several persons, including a Judge's daughter, who is a suspect in the case, were questioned, the police failed to nail the killers.
Irked over the shoddy probe, Sippy's kin and friends staged several protests, including near the Prime Minister's house in Delhi, demanding an impartial probe. Finally, in January 2016, the case was transferred to the Central Bureau of Investigation (CBI), after which the investigating agency registered a murder case and began a probe.
The role of a woman in Sippy's murder cropped up during the CBI investigation. However, they wanted to gather more clues following which, around seven months later, in September 2016, CBI sleuths announced a reward of Rs 5 lakh for anybody providing a clue that could help crack the case.
The CBI also gave a newspaper advertisement stating that "there is reason to believe that a woman was accompanying Sippy's killer at the time of the murder. The said woman is also being given this opportunity to come forward and contact us if she is innocent. Otherwise it shall be presumed that she was a party to the offence".
It's been almost three and a half years since the CBI sleuths are investigating the case. However, they are yet to crack the murder mystery.
Sippy's mother Deepinder Kaur (62) claimed that the UT police had collected CCTV footage of cameras installed outside houses and in one of the cameras, a man wearing a monkey cap was seen leaving a car, while a girl was seen leaving in another car. However, the footage was not handed over to the CBI. "Hope the CBI cracks the case soon to bring justice to us," Kaur said.
Meanwhile, Sippy's younger brother Jippy Sidhu said he would continue the crusade to ensure that his brother's killers are put behind the bars.
How the case has progressed
Sept 20, 2015: Sukhmanpreet Singh Sidhu, alias Sippy, shot dead at a park in Sector 27, Chandigarh
Oct 10: Police question a Judge's daughter to probe her alleged involvement in the case
Oct 14: Victim's kin submit a representation to the Chief Justice of the High Court
Oct 17: Judge's daughter questioned again
Nov 29: Family holds a candlelight demonstration outside the IGP's residence
Nov 30: Kin give a representation to UT Adviser
Dec 13: Sippy's kin gather at Matka Chowk and hold a candlelight march towards Sector 17
Dec 18: Kin hold a candlelight demonstration on Sippy's 35th birth anniversary
Dec 24: Kin stage a silent protest near the PM's residence in New Delhi
January 2016: Investigation transferred to the CBI
September: CBI announces Rs 5 lakh reward to one who provides some clue