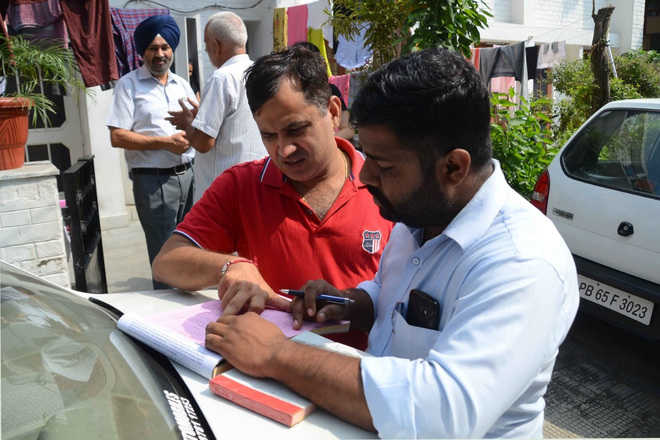 editorial@tribune.com
Tribune News Service
Chandigarh, October 15
Even as the Municipal Corporation (MC) is yet to set its own house in order, its officials today challaned 40 residents, who did not segregate waste at source, and a door-to-door garbage collector for collecting mixed waste.
While residents were penalised with a fine of Rs 200 while the garbage collector was issued a Rs 500 challan.
Officials said the violators were to pay the fine within seven working days at the MOH office of the MC in Sector 17 or else the amount would be added to their water bills.
Following the directions of MC Commissioner KK Yadav, teams of the sanitation wing of the civic body today inspected their respective areas in the city and issued challans to those violating the waste segregation directive. Most challans were issued in Sector 20, 22 and 23 and Mani Majra.
MOH Dr Amrit Warring said, "We are getting mixed response to the waste segregation order. We are hopeful of things improving in the coming days."
According to the MC, the fine for not segregating waste is Rs 200 for residential units and between Rs 500 and Rs 10,000 for commercial and institutional establishments.
Top Stories