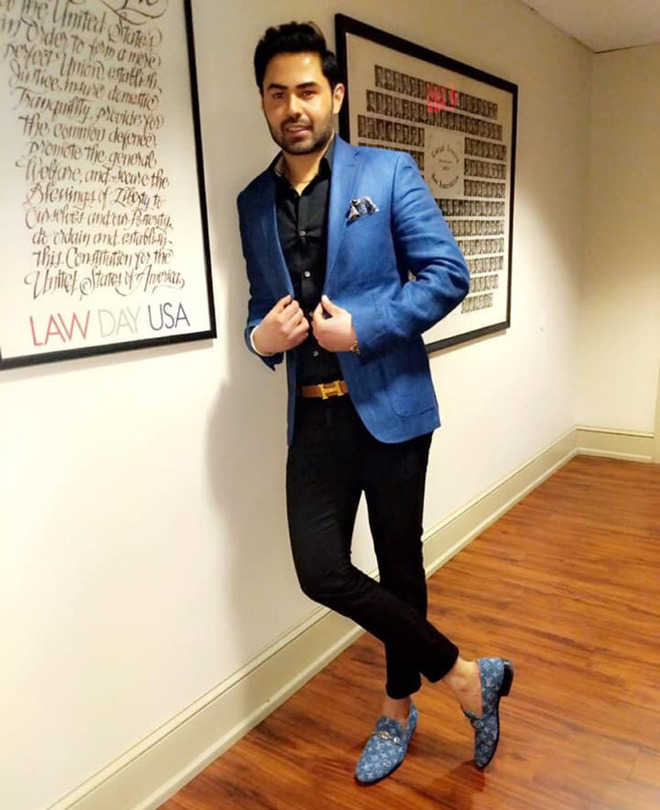 Tribune News Service
Amritsar, October 12
A software developer settled in New York and native of Gaggomahal village near here, Jimmy Mahal is all set to release his fifth Punjabi track.
Now-a-days when every other youth in Punjab is trying to make a career out of music, Jimmy returned to his passion after achieving success as a software developer.
Talking to The Tribune, he said, "I had been singing since childhood. I would perform in school and college. But I thought of singing professionally only recently." He has done his master's in computer science and then a master's in business administration from New York Institute of Technology.
Jimmy said most young singers were trying to earn a livelihood from singing, which is not bad, but they should first focus on academics and then settle down in their profession. "People always ask me, why now, when I have a well-paid job," he said, adding that he could not let his passion subside for too long.
Jimmy sang his debut track, "Bahane", around a year and a half ago. At present, he is working on his next track, "Njaiz sohni…" An alumnus of Sainik School, Kapurthala, Jimmy said, "Even as a child I had never thought of singing professionally. I wanted to join the Army, but later as somehow I could not, I went for computer science," he said.