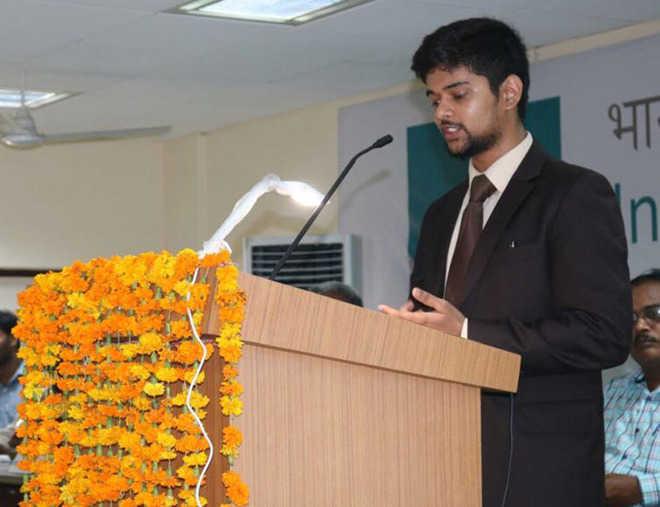 Tribune News Service
Amritsar, March 6
26-year-old Abdul Qadir Huned Dula has bagged an annual package of Rs 54 lakh during a placement drive being held at the Indian Institute of Management (IIM)-Amritsar.
Abdul Qadir will join the MNC Tolaram group as a business development manager. The group deals in consumer goods, digital services, energy and infrastructure.
He is a student of the second batch of the institute established in 2015. At present, it is functioning from the premises of Punjab Institute of Technology. The IIM-Kozhikode is mentoring the institute. The classes of the postgraduate programme in management are held in the institute.
Abdul Qadir, who belongs to Ahmedabad, hails from a family of businessmen. He said, "It is a great feeling. There are many companies that are coming for the placement drive. I liked the profile and applied. I shall be working in Nigeria."
Abdul Qadir described his stay in Amritsar as a lifelong cherishing experience. He said, "Of all IIM established in 2015, IIM, Amritsar, has taken a leap forward. I have a brilliant stay on the campus. There is a great environment here," he added.
Sanjay Tripathi, senior placement consultant, IIM, Amritsar, said, "So far, Abdulqadir has bagged the highest package. However, the placement drive is still on and companies are coming."