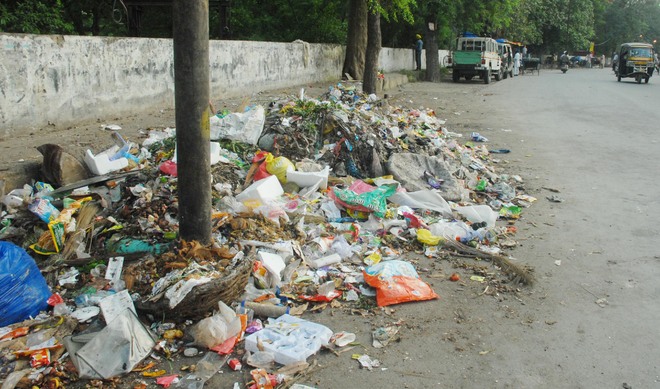 Tribune News Service
Amritsar, July 30
The Amritsar Municipal Corporation has envisaged a plan to sensitise the city residents against littering on streets and at public places. The MC authorities have contemplated to involve various schools, who along with their students will spread awareness in their specific areas.
"Though we keep our homes in order, we litter in the open turning our beautiful city into an ugly place. Besides polluting the environment, garbage contaminates the air. Garbage spills become a breeding ground for dangerous insects during rainy season, which provides favorable conditions for spreading an epidemic," said Surjit Bhardwaj, a local resident. "The Swachch Bharat Abhiyan launched by Prime Minister Narendra Modi recently is a step in the right direction and we have to understand it," said Sanjay Kumar, a local resident. He said, "Becoming sensible and throwing the garbage at designated places will reduce the problem by 50 per cent."
Municipal Commissioner Pardeep Sabharwal said, "People do not throw garbage at designated places, which only adds to the stink. The MC has provided bins and containers for the same, but a large number of residents throw garbage-filled in polythene bags along roadsides during late night hours."
He said, "The MC authorities are doing whatever resources they have ar their disposal, but the people should also make efforts to keep the city clean."
"Keeping this in view, we have decided to launch an awareness drive among the residents with the help of various schools. Students will march through various bazars in their respective areas hold placards, giving a message of not dropping litter on roads and make the environment clean and green," Sabharwal said adding that the campaign was likely to be launched on August 7.
He said, "As many as 43 schools have shown interest in the drive. We have planned in such a way that education of children does not suffer. Students of Matric to X+II will be participating in the march will be carried out once in a week."