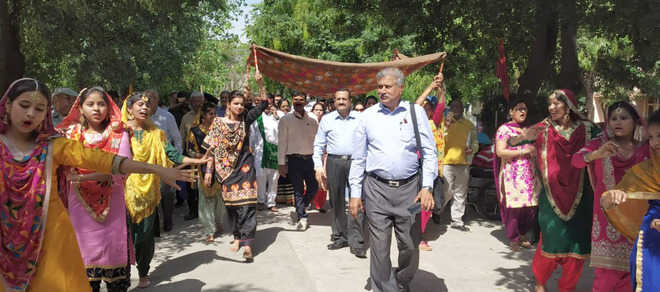 Tribune News Service
Amritsar, April 20
Urging the lawmakers and citizens to work progressively towards saving the ecology, speakers and delegates at the three-day seminar on Environmental Degradation and Climate Change at the Manawala complex of Pingalwara said it was high time for action. The seminar has been organised by the Confederation of UNESCO Clubs and Associations in India, in association with All India Pingalwara Charitable Society.
Addressing the seminar, Dhirendra Bhatnagar, secretary general of the UNESCO Club and Association of India, and president of the World Federation of UNESCO Clubs, warned that environment degradation in the country, caused by population explosion and unchecked exploitation of natural resources, would a dangerous impact in coming days."It becomes imperative to not just create a dialogue around the subject but also act. It is our duty to maintain the ecological balance and keep the environment clean," he said.
Over 32 delegates from 15 different states have come to attend the seminar.
SS Chhina, president, Indian Chapter of Association UNESCO Club and Association, threw light on the emerging problems due to climate change. "We have used the groundwater up to the level where we are about to face the groundwater crisis in near future. Also, Punjab is facing a pesticide positioning problem of its fertile lands and the dwindling green cover are all adding up to the problem. This is a disturbing natural process which is resulting in extreme weather condition that are already being experienced."
"UNESCO Club movement grew up spontaneously following the creation of UNESCO. The first UNESCO Club was setup in Japan in July 1947. As on date there are about 5,000 UNESCO clubs and associations in over 100 countries in all the continents of the world. UNESCO clubs and associations are known NGOs," he added.
Pingalwara president Inderjit Kaur said Pingalwara was a great votary of environment conservation through plantation of trees and organic farming.