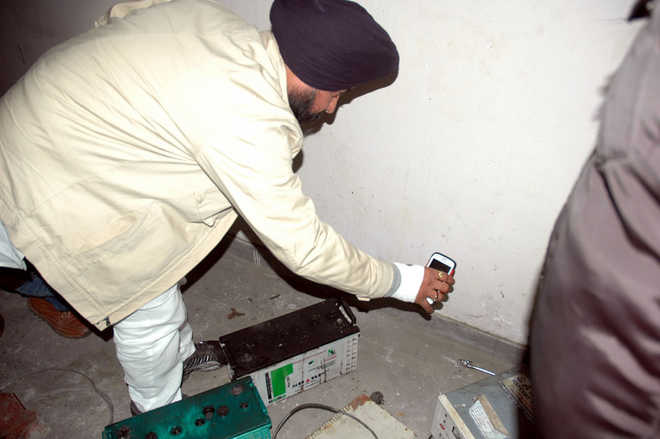 Tribune News Service
Amritsar, January 5
Panic gripped visitors near the Saragarhi parking, close to the Golden Temple area, this evening when a group of persons opened fire following a minor dispute over giving way.
The Kotwali police station opposite the parking lot arrested the culprits with the help of people. Among those arrested included Dalbir Singh, Gurpreet Singh, Manjit Singh, Surjit Singh and Bobby. They were booked on charges of attempt to murder and obstructing a government servant from discharging his duty.
According to information, Massa Singh, a driver of an e-rickshaw, had an altercation with Gurdeep Singh, who was travelling on a motorcycle, over giving way near the Saragarhi parking. Enraged over this, Gurdeep Singh slapped Massa Singh and entered into a scuffle with him. Several people, including Manohar Lal, contractor of the parking, came to the spot and tried to pacify them. However, Gurdeep Singh immediately called his brothers, Manjit Singh, Surjit Singh, Dalbir Singh and their friend, Bobby. One of them allegedly shot gun fires on seeing the huge rush gathered at the spot, which led to panic. The people converged there caught hold of them and handed them over to the police.
The accused also allegedly hurled abuses at the police party, which reached the spot on receiving information. A CCTV camera installed at the parking recorded the whole incident. Senior police officials also reached the spot on getting the information.
The police authorities said a case under Sections 307 and 353, IPC, and the Arms Act had been registered at the Kotwali police station against the culprits. The police are also investigating the antecedents of the youth arrested in the incident.
Top Stories