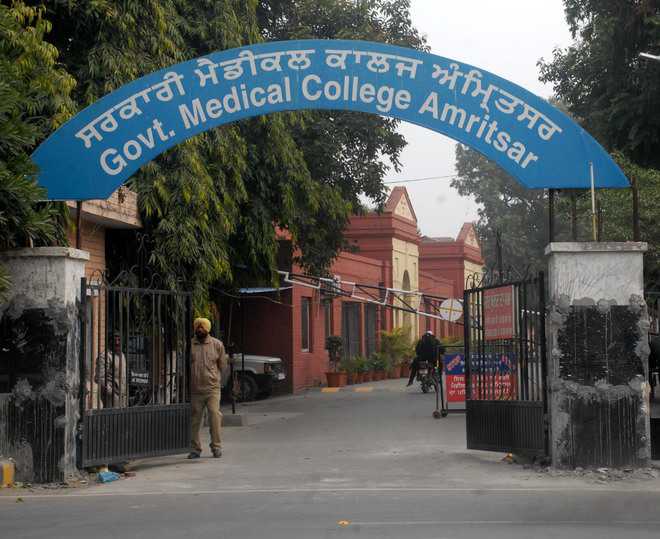 Tribune News Service
Amritsar, January 18
The Medical Council of India (MCI) has given time to the Government Medical College (GMC) to remove the shortcomings found in an inspection in December last year for getting the MBBS seats increased from 150 to 200.
College Principal, Dr BS Bal, said most objections raised by the MCI team were of minor nature. He said, "These include absence of separate canteen for staff members, non-working intercom system, absence of steriliser, and partially computerised OPD."
"The college has fulfilled 90 per cent of the eligibility criteria and the shortcomings will done away with shortly," he added.
Talking to The Tribune, Dr Bal said, "The college has ample staff for the MBBS students. The existing vacant posts do not make college ineligible for the 200 MBBS seats."
The MCI team will be coming for re-evaluation of the inspection assessment report, which was earlier submitted to the Union Health Ministry. College officials said director, research and medical education, was already in Delhi to meet the ministry and submit the report.
After the MCI conducts an inspection at a medical college, it submits its assessment report to the Union Health Ministry, which in turn sends a report to the Medical Education Department of the state concerned.
Dr Bal said that they had also started work on the two building blocks and a students' centre, which would be completed within nine months.
Top News
Decision comes following two consecutive country-wide raids ...
The action came day after CBI arrested businessman Vijay Nai...
The Congress recently lost MLAs Lakhwinder Rana and Pawan Ka...
There have been allegations from various quarters about the ...