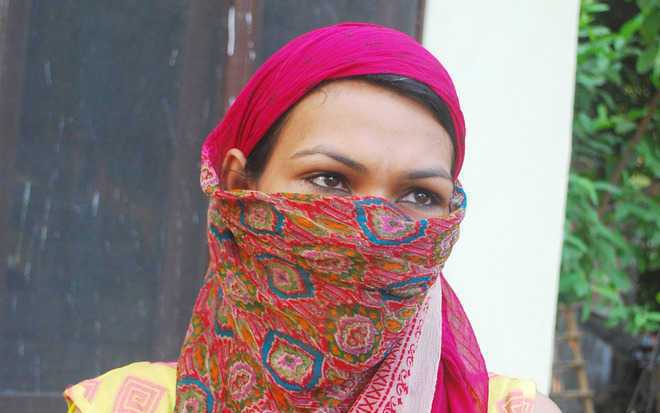 Tribune News Service
Amritsar, September 16
High drama was witnessed at a police station here on Monday when the family members of an alleged drug-addict girl lodged a complaint with the police that she was reportedly kidnapped by those who used to supply her with drugs.
However, the victim approached the Ranjit Avenue police station in the evening where, refuting her family members' claims, she said she was not abducted as being claimed by her family. She said she left the house on her own as she was being subjected to harassment by her family members. The family had lodged a complaint with the police on Sunday.
Her elder sister, who was accompanying her mother, alleged that the victim's kidnapping created a ruckus in the police station when they came to know that she was recording her statement with the police. She even tried to immolate herself by pouring kerosene. But the cops immediately caught hold of her. Before this, she even warned mediapersons against taking the statement of the victim.
Kamaljeet Singh, SHO, Ranjit Avenue police station, said the victim's statement would be recorded in the court under Section 164 of the CrPC. He said earlier the police had registered a kidnapping case against unknown persons.
The victim told mediapersons that her family was deliberately blaming a minor boy for kidnapping her, which was absolutely wrong. "I left the house after my sister assaulted me," she alleged. She said she was under treatment for drugs, but was not taking any medicines. "I am ready for any medical tests," she said.
The plight of the victim came to light when her pictures, showing her chained to a bed, went viral on social media a few days ago. Her family members had said that she was a drug addict and they had no money for her treatment.
Even Member of Parliament Gurjit Aujla had visited the victim and assured her family members of all possible help. A team was also deputed for providing anti-drug medication at her residence.
The SHO said the victim did not want to live with her family. As for the incident of pouring kerosene by the victim's sister, she said the matter was brought to the knowledge of senior police officials and appropriate action would be taken in this regard.