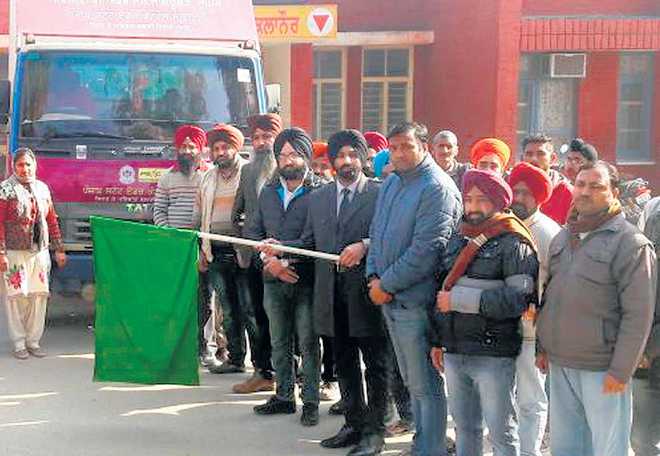 Tribune News Service
Amritsar, December 27
An HIV and AIDS awareness van was flagged-off by Dr Lakhwinder Singh Athwal, Senior Medical Officer (SMO) Kalanaur, here today.
The van will cover different villages of the block. It will create awareness about preventive measures against the HIV and AIDS in the area. The Health Department will also stage dramas based on the theme of disease and precautions.
Speaking on the occasion, Dr Athwal said, objective of this van is to create awareness among general public about the HIV and AIDS along with precautions. He said a short film based on disease shown to the villagers and mass media wing along with information communication technology section had addressed the public about preventive measures.
He said it is an attempt to remove all misconceptions related to the patients in the society. The department has also conducted HIV tests on the spot.
Officials said department provides free HIV test facility and medicine through its centers. "The union government is going to start SAMPARK programme to track the missing persons with infection, who were not on Anti Retroviral Therapy (ART). Through this programme efforts will be made for providing ART to missed persons so that they can live better, added Dr Athwal. "The government has decided to eradicate AIDS and HIV infection by the year 2030,"he added.