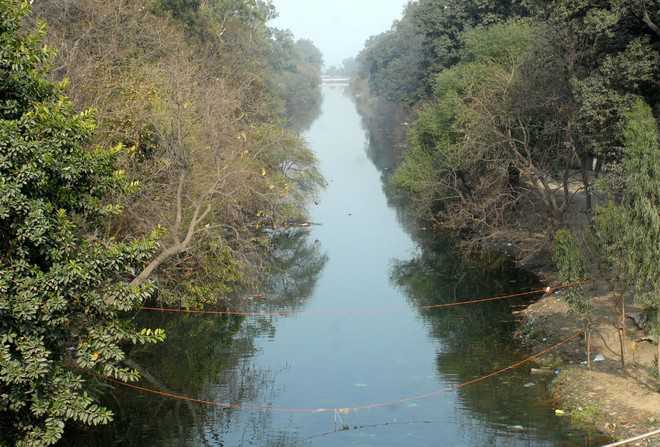 GS Paul
Tribune News Service
Amritsar, February 14
Though Deputy Chief Minister Sukhbir Singh Badal often goes on whirlwind tour of reviewing the ongoing development works, the state government is yet to provide clean and adequate water to the resident in the holy city.
After getting an alarming feedback about the bad quality of water in Amritsar, the experts are advocating introducing canal-based drinking water supply, but the project is still hanging fire.
World Bank was roped in by the state government to fund various development projects, which primarily included the canal-based water supply scheme.
Local Bodies Minister Anil Joshi gave a digital presentation of the project on November 27, 2014, on ways to increase water demand in the city, reeling under water shortage due to depleting underground table.
Mayor Bakshi Ram Arora said the proposal was finalised and sent to the government to get a final nod six months ago, but till date there was no response. He said, "The World Bank is ready to fund the project, but it requires government's nod before giving it a go ahead. If this project takes off, then we will have 24-hour-water supply."
Presently, with hardly any scientific way of water treatment in place and a majority of tube wells lying in defunct in the city, the residents are facing water scarcity. They are forced to drink unsafe water.
Jagdish Singh, a resident of Bagh Ramanand said, "There is enough lip service to make Amritsar like Paris, Switzerland or Singapore. It is pity that the government till date has not been able to provide safe drinking water for the residents".
Harcharan Singh, a retired zonal manager of Punjab and Sind Bank said, "The government needs to set its priorities. Instead of planting ornamental trees or spending crores on entrance gates, the government should make adequate arrangements to supply safe water in homes."
The Chief Minister had chaired a meeting to discuss a scheme on July 10, 2012, under which canal-based water supply was to be introduced in Amritsar.
An inspection of Beas river and Upper Bari Doab Canal (UBDC) was conducted by an IIT team from Roorkee and health officials of the Municipal Corporation in September 2012 to study the feasibility of supplying drinking water. The study indicated that the water level of the city had depleted to almost 60 per cent of the permissible norms and the tube well-based water supply could not remain dependable for long. Therefore, canal-based water supply was the only solution.
As per the estimates it requires Rs 120 crore in extracting water from 40-km long stretch and another Rs 130 crore as cost of treatment, conveyance of treated water up to the master reservoirs and then to area reservoirs. The proposal is pending till date.