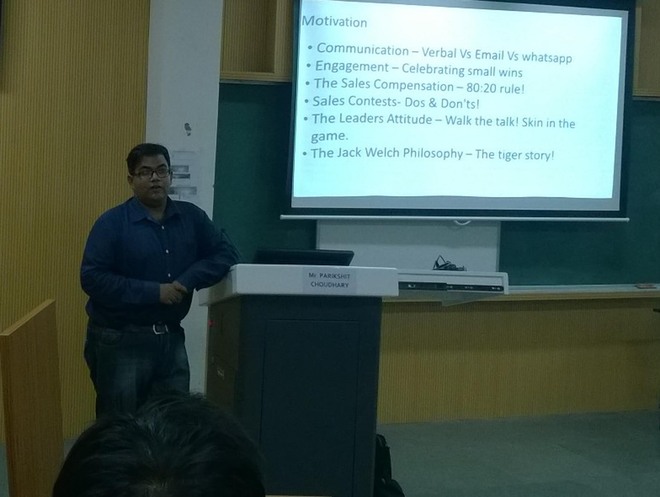 Tribune News Service
Amritsar, October 12
Students of IIM, Amritsar, had another interactive session with Parikshit Choudhury, vice-president and country head, seller services organisation at goibibo.com here today.
While interacting with students, Parikshit emphasised on the importance of attitude in every job profile. He said, "A person must have a positive attitude towards his job in order to achieve success in sales. I have been in sales for 18 years. And in retrospection, I believe the reason behind my success is common sense and a positive attitude. Every time a sale went wrong, I told myself that this increases the chances of a right sale next time."
Highlighting the importance of networking, he said, "People don't leave companies, they leave bosses." According to him, in order to be a successful manager, the aspiring managers of IIM, Amritsar, need to learn how to look after the people around them."
"People are not machines. I know every person who works with me. What they like, dislike. A manager must walk a little further, get on the field if needed," he added His former teacher, professor G Sridhar, associate professor, marketing management, IIM Kozhikode, also joined the session.