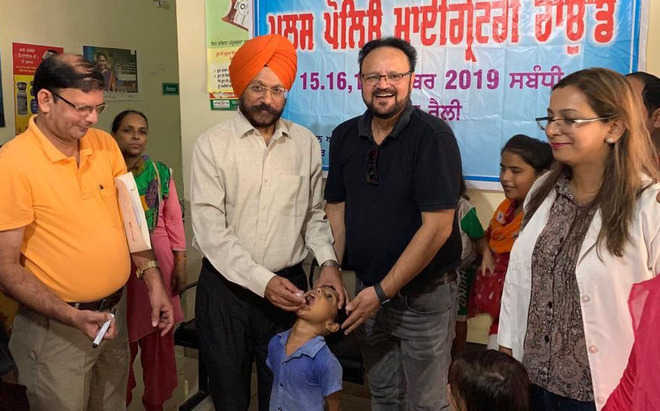 Tribune News Service
Amritsar, September 15
On the first day of the three-day pulse polio round today, the Health Department administered polio drops to a total of 51,918 children. The department has a target to immunise around 1.27 lakh children aged up to five years of age.
The drive was inaugurated by Civil Surgeon Dr Hardeep Singh Ghai along with other officials by administering polio immunisation drops to children at Primary Health Centre (PHC) Chehharta. The department also flagged off a rickshaw rally to create awareness about the event in city areas.
Civil Surgeon said the drive would continue for more days and all the children would be covered. He also appealed to the residents to contact the teams working in areas if they have not visited their houses.
District Immunisation Officer Dr Ramesh Pal Singh said special attention would be given to places as farm houses, slums, brick kilns, factories and other area where migrant worker families live.