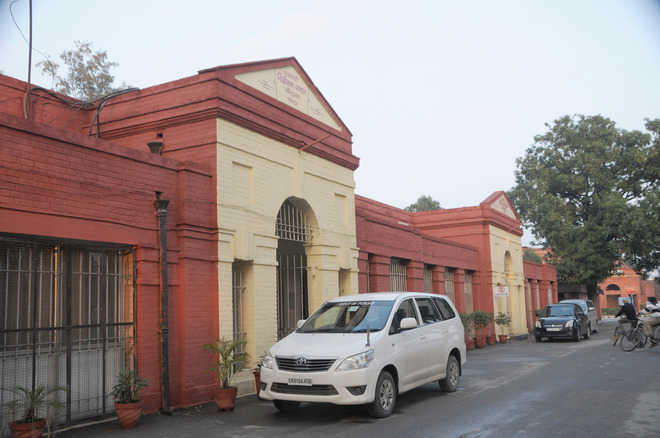 Tribune News Service
Amritsar, December 27
An unknown miscreant tried to snatch a medical student's mobile phone on the premises of Government Medical College (GMC) here on Wednesday evening. She was returning to her hostel after finishing off her duty at the college's clinical institute, Guru Nanak Dev Hospital.
The attempt was foiled due to her alertness. This was the second such incident reported from the college in past two weeks. As the roads on the premises wear almost a deserted look during late evening hours due to intense cold, it has become easier for miscreants to target lone students.
Students complained that there were no cameras on the road from the hospital to hostels. "The availability of cameras will be a deterrent to criminals as the possibility of them being identified will keep them at bay," said a student.
Students said the campus should be made secure as they often had to walk alone to their duty point and return to hostels.
Meanwhile, college authorities said every effort was being made to ensure the safety of students, employees as well as attendants and patient. "Being a public institution, we cannot restrict the entry even during night but guards are alert and have been asked to keep an eye on suspicious elements," said an official.
Medical Superintendent Dr Surinder Paul said ample efforts would be made to ensure the safety of people during late evening hours. He said that the hospital staff and interns were working tirelessly and it was hospital's duty to ensure their safety.
Top Stories