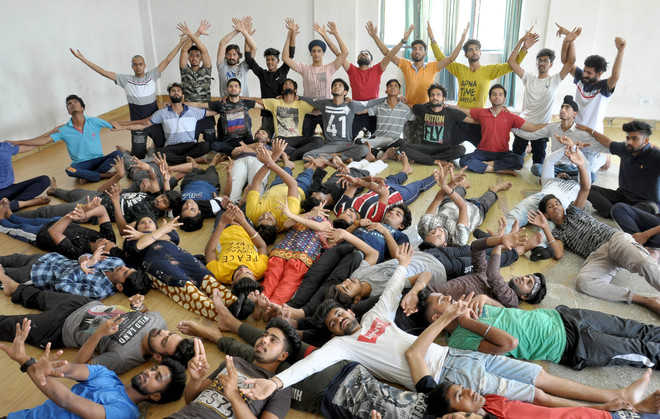 Tribune News Service
Amritsar, June 10
The annual edition of the month-long theatre workshop, which brings in the best from National School of Drama(NSD) to interact and hone the theatrical skills of aspiring artistes from the city, has begun at Virsa Vihar. The workshop will be in collaboration with the Punjab Sangeet Natak Akademi.
Kewal Dhaliwal, chairperson of Punjab Sangeet Natak Akademi, said, "The workshop has become one of the most awaited and prominent theatre activities in the city. We receive entries from as far as Uttar Pradesh, Haryana, Madhya Pradesh and Rajasthan, while artistes from all parts of Punjab and Haryana and Jammu and Kashmir too come to participate." The workshop includes imparting skills on various techniques in street-plays, mono-acts, realistic acting, sterilised acting and voice and speech production.
A similar workshop has been organized for children with age group of five to 15 years. The children theatre workshop for 15 days will culminate in a play production.