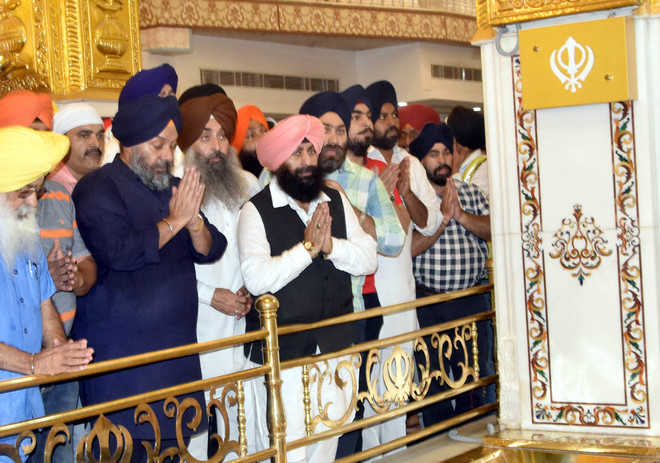 editorial@tribune.com
Smita Sharma and Ajay Banerjee
Tribune News Service
New Delhi, September 2
The US-based Sikhs For Justice (SFJ), a pro-Khalistan outfit spearheading the Referendum 2020 campaign, has warned that unless the DSGMC supports the campaign, its president Manjit Singh GK will not be allowed to visit the US, Canada, Europe and the UK.
The statement comes days after GK was attacked by pro-Khalistan activists near a gurdwara in California.
GK, who returned from the US on Sunday, brushed aside the threat, saying: "Who is the SFJ to do a referendum on behalf of the Sikhs?" He said: "The DSGMC has been fighting for the rights of the Sikhs as per the Constitution."
SFJ attorney Gurpatwant Singh Pannun said: "Since the SAD, Congress, AAP and the BJP are against the Referendum 2020, we will not allow any leader from India to propagate any political agenda on foreign soil."
GK questioned the motive of the SFJ and alleged that the outfit was funded and backed by the ISI. "I am not afraid of the threat and nor have I backed down after the attack. My father (Jathedar Santokh Singh) was assassinated in 1981 for fighting for the cause of the Sikhs."
GK was received by hundreds of his supporters, who had come to show solidarity after the attack. He said the SFJ was under pressure as the laws would catch up with them.