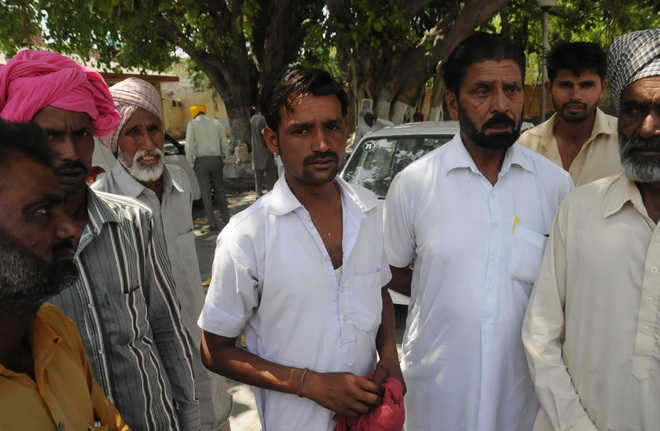 Tribune News Service
Bathinda, May 5
A 5-year-old child was killed in a road accident outside the Government Elementary School located on the main Bathinda-Mansa road at Kotshamir village.
As per information, around 10 am, Rajvir Singh of Kotshamir ran out from the school during school hours and a speeding Bolero car rammed into him.
Rajvir was taken to the Bathinda Civil Hospital where he was declared dead by doctors. He was the only child of his parents.
Sewak Singh, father of the deceased, said a few days ago, only they had got their son admitted to the school.
His grandmother used to go and sit in the school, but today, he ran out from the school.
Beant Kaur, head teacher at the school, said earlier too, many teachers were injured in road mishaps on this road.
During inspection, they had put the matter in front of the District Education Officer (DEO) and had demanded that speed-breakers should be constructed on the road.
Kotffata police station SHO Parwinder Singh said the child's house was situated across the road due to which he came out.
He said no case had been registered by the parents as they said it was their child's mistake.
However, the police have taken action under Section 174 of the IPC in this regard, he added.
The negligence on the part of the school has come to the fore as how come the school gate was opened during school hours and there was no security guard or peon at the gate.
Man hit by car dies
In another incident, a city resident, who was going to throw garbage, was killed after being hit by a car on the GT Road near the District Administrative Complex.
The deceased has been identified as Ved Parkash, a resident of the area near the District Courts Complex.