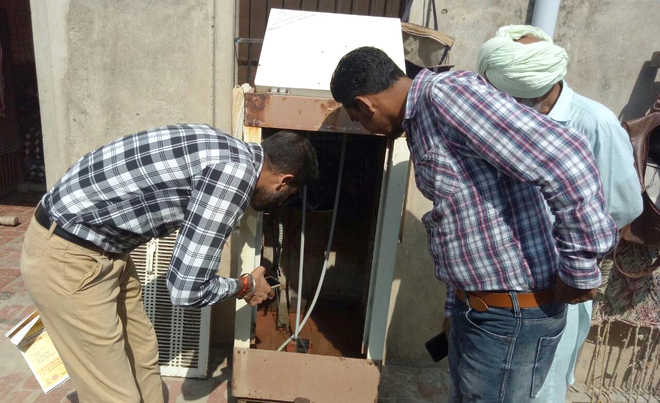 32 patients test positive for dengue
Tribune News Service
Bathinda, September 23
As many as 125 cases of malaria and 32 cases of dengue have been reported from the district this season so far. Health officials are getting ready for a bigger challenge as dengue cases often see an increase around September to November.
Civil Surgeon Dr Amrik Singh Sandhu said while dengue cases had been under control, malaria cases had witnessed an upsurge this year.
He said, "An increase in malaria cases must not be misconstrued as this year, there has been an increase in staff members who ensured intensive surveillance across the district, resulting in maximum diagnosis. Cases of dengue and malaria have been reported from scattered locations rather than in clusters from any particular location. Samples of suspected patients are being conducted in a regular interval and all requisite measures have been taken to prevent the spread of these viruses."
Health Department officials said they ensure that anti-larvae spray is sprinkled in houses where dengue cases have been reported. Family members of patients and those residing in the vicinity have also been examined. Besides awareness drives, fogging have been carrying out for the past over three months.
On being asked about the situation in jaundice affected villages in the district, Dr Sandhu said, "The situation is under control at Harraipur and Rama village as no fresh case has been reported from the former. Only two cases were reported from the latter in the past two days. Preventive and precautionary measures will continue there."
On being asked as to why many patients have opted for treatment at private hospitals in these villages, Dr Sandhu, "We have adequate medical expertise and infrastructure to treat patients, but the department cannot force anyone to take treatment at government hospitals or heath centres. It is their personal choice if they have opted for private hospitals to get treatment."
Top Stories