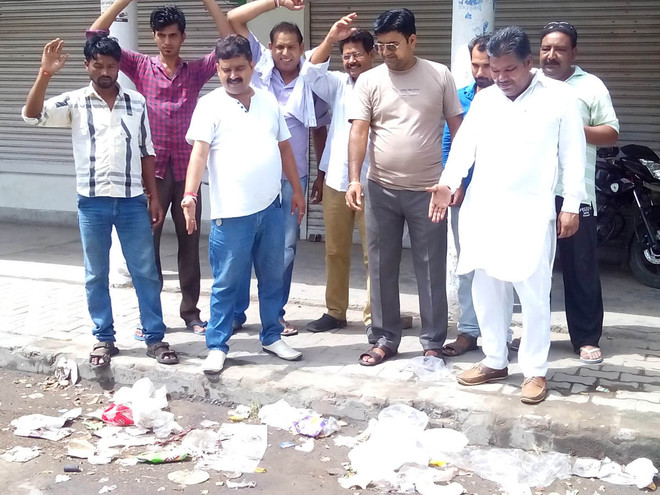 Bathinda, September 1
Shopkeepers of the Car Bazaar today protested against contractor Inderjit Singh for the garbage strewn outside their shops for the last 10 days.
The contractor, who has not received payment from the Punjab Government since January, has not been able to pay salaries to the sweepers. As a result, the sweepers have stalled work.
Bobby, one of the protesters, said the sweepers were instead demanding their salaries from them.
"We refused to pay them money as it was the duty of the Municipal Corporation," he said.
It has been said that the contractor has told the sweepers not to clean the area, due to which, garbage is lying outside the shops. — TNS