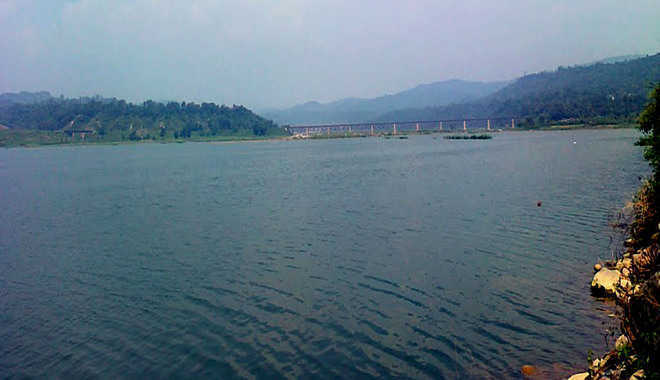 harinder@tribunemail.com
Vijay Mohan
Tribune News Service
Chandigarh, September 3
While the situation at the Bhakra Dam has been stabilised with the outflow being equal to the inflow, the Bhakra Beas Management Board (BBMB) has decided to open the spillway of the Pong Dam later this week.
The water level of the reservoir at the Pong Dam was 1,386 feet today. According to BBMB sources, a decision was taken that the level would not be permitted to rise beyond 1,387 feet and a buffer of three feet would be maintained. The reservoir's upper limit is 1,390 feet.
"Given the present volume of inflow and the weather forecast, we expect the level to touch 1,387 feet in about three days," a BBMB official said. "However, if there is any unexpected weather event upstream, the level could rise faster," he added. A meeting of the technical committee, comprising representatives of BBMB partner states was held here, in which the issue was discussed and authorities in HP and Punjab were alerted to take due precautions in areas downstream of the dam. At present, about 12,000 cusecs of water is being released from Pong through the power generating tunnels.
Meanwhile, at Bhakra that lies on the Sutlej, the quantum of outflow is being maintained at 44,000 cusecs. The spillway gates are open to the extent of two feet and BBMB officials said no change in the situation is envisaged over the next few days. "The inflow and outflow at Bhakra has remained about the same over the past few days. The water level in the reservoir is being maintained between 1,675–1,676 feet," the official added. The permissible limit of the reservoir is 1,680 feet and a buffer of four feet is maintained to deal with any sudden increase in inflow.
Cities