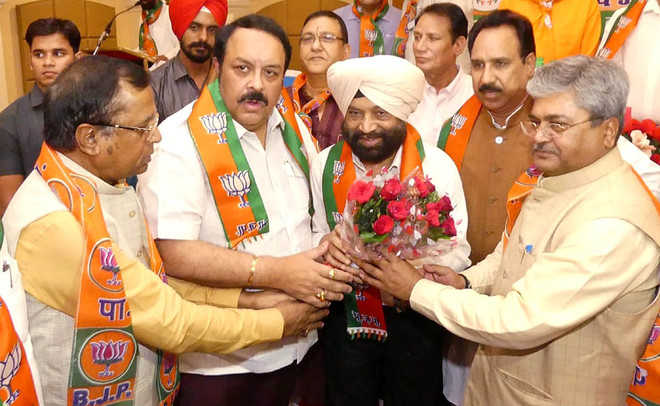 editorial@tribune.com
Jalandhar, July 20
The BJP today cancelled the membership of former IAS Dr Swaran Singh hours after he formally joined the party. The former IAS officer is facing corruption charges in the 2008 Bhagat Singh centenary scam.
Former Jalandhar Mayor Surinder Mahey and former IAS Dr Swaran Singh had joined the party in the presence of senior leaders, including Union Minister Som Parkash and state president Shwait Malik.
Som Parkash said, "I am not aware of the case against him. He has only joined the party. I don't see any problem with that." Later, the party declared that his membership has been withdrawn.
Malik said, "We were not aware of the cases against him. We shall wait for the investigations to be over."—TNS
Top Stories