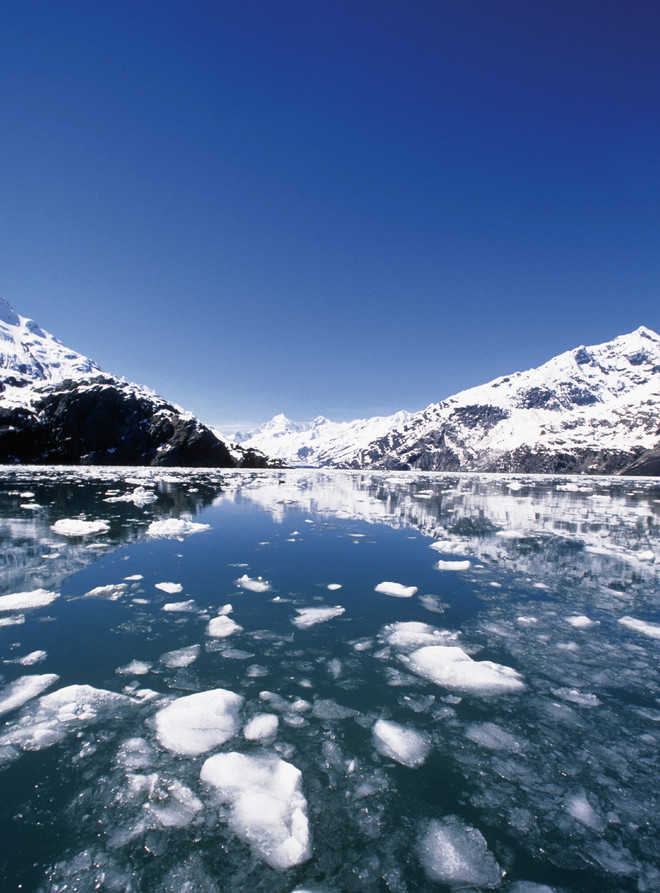 Rumina Sethi
Margaret Atwood, in her classic novel Surfacing, obsesses not directly with climate change, but with concerns of ecofeminism which take into consideration the death of nature, the damming of rivers, the setting up of hydroelectric plants and nuclear bases as well as the felling of timber, leading to the defacement of the bush country which was once the homeland of the native — unscarred and pristine. The disease, she says, comes from the South, the Big Brother, the 'Yankee bastards,' who come and shoot birds for entertainment and colonise for commercial intentions.
Amitav Ghosh, like Atwood, is equally conscious of this dismal scenario that regretfully does not find mention in the artistic or political narrative traditions of the world. Ghosh makes visible the global processes of control of people, of capitulation to the destructive tendencies of capital and capital accumulation, and makes a case for literature to become a point of departure against dominant global forces of capitalist patriarchy and its colonisation of land and nature. What Atwood says in her novel, approximating to what Ghosh argues here, is the question of the insane plundering of natural resources that has led to climate change. Ghosh argues how the literary imagination is unable to respond to an apocalyptic future; in doing so, he attempts to galvanise a world opinion against the callous indifference to nature.
I am not certain if Ghosh participates in ecological movements himself, but operating from within the archives of extensive research on the subject of climate change, he underscores his concerns for the survival of humans and the diversity of fauna and flora. The narrative, which is adapted from four lectures Ghosh delivered at the University of Chicago, nurtures a sense of responsibility for the survival of this earth and of its fellow creatures.
As Joseph Conrad says, it is the novel that brings a sense of solidarity among its readers. Ghosh too envisions through literature, history, and politics a warning of the impending catastrophe, what with depleting water tables and rising oceans that might result in submerging the Maldives or even Mumbai, like another Armageddon.
Surprisingly, for Ghosh, a devastation of this dimension that is far more serious than war, has had little impact on literature, or upon our stories,or even our imagination. There is no major work of literature — not even by Arundhati Roy or Paul Kingsnorth — where environmental catastrophe becomes the central anxiety. Large-scale upheavals through natural phenomena seem to be out of human control and therefore, according to Ghosh's thesis, do not fall in the domain of the novel which instead concerns itself with the ordinariness of human life and emotions than with the formidable power of nature. 'Here, then, is the irony of the "realist" novel: the very gestures with which it conjures up reality are actually a concealment of the real.'
The 'great derangement' is the inherent human propensity to ignore "an inconvenient truth," a kind of resistance or even a hara-kiri leading to self-destruction. In the face of this calamity, Ghosh voices his serious apprehension at the paralysis of our imagination, an inaction that refuses to acknowledge a bleak and overwhelming future. We need to act, and act immediately, lest it is too late to acknowledge the question: "Why did we not wake up earlier?" This is our collective amnesia, a state of disabling inertia, that is visible in the imaginative and cultural failure of the 20th century, particularly in the novel and its continuous resistance to the language of climate change and the larger human concerns for an avoidable calamitous end.
While Ghosh candidly confesses to not being able to employ such "improbable" themes in his own writing although he has dealt with unusual weather conditions, storms and floods, he has ironically begotten a work of prose to urge and prompt writers, artists and political scientists to wake up to the conditions of an imperiled world. As Ghosh argues, "Is it possible that the arts and literature of this time will one day be remembered not for their daring, not for their championing of freedom, but rather because of their complicity in the Great Derangement?"The second Tsunami is upon us and this time higher reaches of our surroundings will not save us.