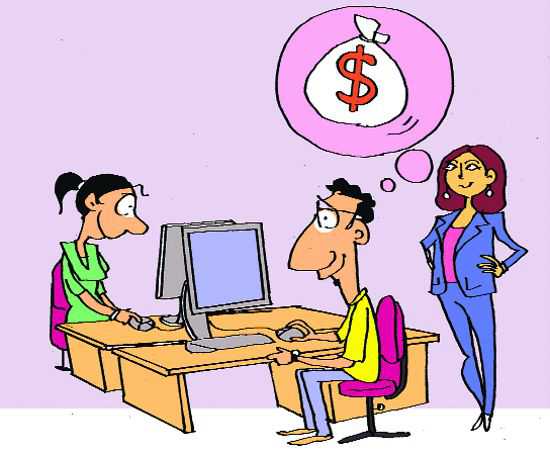 Vijay C Roy
Tribune News Service
Chandigarh, October 25
Multinational firms and investors are scouting for startups beyond IT hubs such as Bengaluru, Pune and Gurugram. While Korean razor manufacturer Dorco has picked up a 10 per cent stake in a Chandigarh-based online grooming retailer LetsShave, domestic investors infused $2.5 million funds in AgNext Technologies, a Mohali-based agriculture startup.
There has been a flurry of investments in Chandigarh-based startups. Recently concluded deals include Mauritius-based Intrinsic Investments' interests in asset management startup Finvasia, founder of Innov8 Ritesh Malik's Rs 1.5 crore investment in online retailer PumpKart and $14.4 million investments in auto aggregator Jugnoo by several investors, including Paytm and Snow Leopard ventures.
Though the value of the latest Korean deal in LetsShave is not disclosed, market experts say that it should be somewhere around Rs 10 crore for a 10 per cent stake in a company, which is valued around Rs 100 crore. The Chandigarh-based startup was founded by an US-educated engineer Sidharth S Oberoi three years ago.
"I left my MNC job in the US to start this venture in August 2015 after I felt that the Indian razor industry had virtual monopoly. I realised the potential and started my venture," he said.
Oberoi, who is the CEO of the firm, said the company plans to the funds for expanding the online business. "We are seeking out further strategic partnerships with like-minded FMCG companies," he said.
Experts say that setting up a startup away from established hubs is challenging. Lack of innovation, less proximity to metros, know-how handicap and scarcity of incubators are the main reasons behind investors shying away from funding entrepreneurs based in Tier-II cities, they said.
They said the most difficult task is to mobilise funds. Investors doubt about the success as startups often do not get quality manpower in smaller places.
Entrepreneurs say that the existing ecosystem in the northern region has not yet matured. There is definitely a potential in the region, but it needs to be supported, they said.
AgNext, set up by IIT Kharagpur alumnus Taranjeet Singh Bhamra, collects spatial, temporal and spectral data to provide sensing solutions across the agriculture and food value chain. In case of him, the innovative technology worked. His firm has developed an integrated digital platform through which farmers and processors can improve their productivity, quality and profitability.
PumpKart has been a success because no one had thought out about selling various types of pumps online in a region that had the pent-up demand. Chandigarh-based auto aggregator Jugnoo was the city's first auto-rickshaw aggregator.
Top Stories