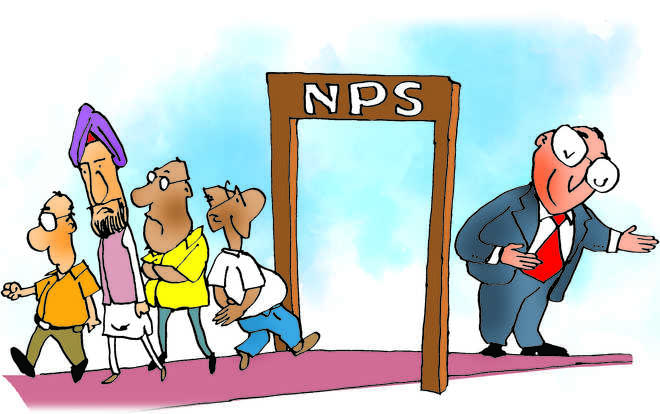 Vijay C Roy
Tribune News Service
Chandigarh, May 15
Blame it on agrarian economy or low awareness, penetration of National Pension System (NPS) in Punjab and Haryana is comparatively lower than other states. In addition to this, lack of sufficient promotion by the government is also responsible for the low penetration of NPS in these two states.
The government-sponsored NPS was launched in January 2004 for government employees. It was opened to all sections of society in 2009. The scheme seeks to inculcate the habit of saving for retirement among the citizens.
A subscriber can contribute regularly in a pension account during his/her working life, withdraw a part of the corpus in a lump sum and use the remaining to buy an annuity to secure a regular income after retirement.
"The number of subscribers to the scheme in Punjab, Haryana and J&K is comparatively lower than other states," said Ankit Agarwal, managing director, Alankit Ltd. Compared to these states, NPS penetration is much higher in Uttar Pradesh, Andhra Pradesh, Madhya Pradesh, Rajasthan, Chattishgarh and Maharashtra.
According to the industry, NPS has approximately 14 million subscribers across the country. However, it is difficult to get the data for the northern region, as the subscriber base is very thin. After the introduction of additional tax benefit of Rs 50,000 under Section 80CCD(1b), the number of NPS accounts has increased by 7,000 to 10,000 per month across the country, but not at the same pace in the region. Even the number of total subscribers across the country is inadequate given the number of self-employed people in the region.
Sources said there are many reasons why people are not coming forward to opt for NPS. Firstly, NPS corpus is not completely tax- free on maturity. Secondly, compulsory annuity takes away the investor's interest. Thirdly, even if an employee starts contributing, say at an early age of 25, he can't withdraw his contribution till retirement at 60.
While some banks do open a number of NPS accounts every year, but there are certain public sector and private banks which are not doing anything on this front.
To popularise the scheme, bankers said the government should incentivise the banks and broking firms who enroll more people under the scheme. "The banks have more lucrative products to offer as compared to NPS. This is the reason many banks are least interested in opening these accounts," said an employee working with a public sector bank.
Industry feels there is insufficient support from the government to popularise the scheme among investors.
Top Stories